by Carla DLM


From a photographer's point of view, visiting a place for work or pleasure, especially one of the most visited cities in the world, is always an exciting opportunity. Every city has well-known places that everyone wants to see. But thereare often hidden jewels. Identifying them and gathering useful information before your trip is not always an easy task. This article is dedicated to some of those special places in New York City.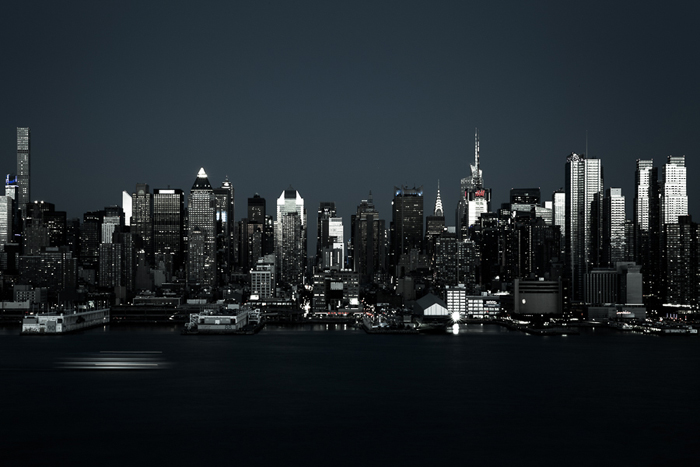 by Carla DLM
Iconic places are easy to find, most of them are highlighted in tourist maps or signs around the city. However, there are some places worth visiting that might be even unknown to the average New Yorker. The truth is that people in this city typically live at high speed and don't always take a pause to admire some of its beautiful landmarks.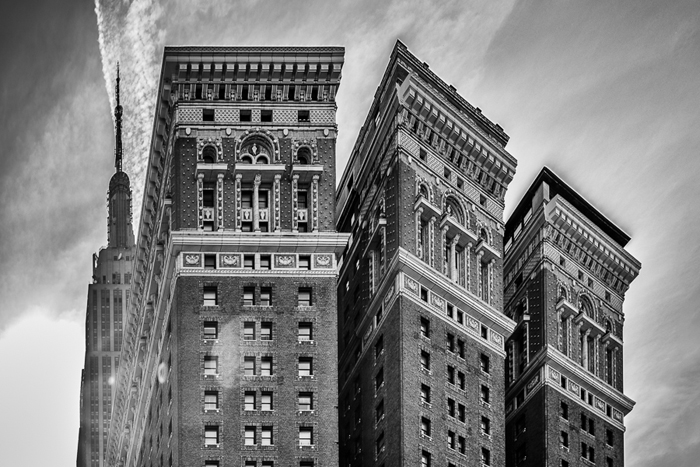 by Carla DLM
This city, as many other destinations, demands time and patience. It is somehow pricy, but it is worth from any angle you look at it. Finally, weather is certainly an important factor to take into account, both for logistics and artistic considerations.

by Carla DLM


Here I highlight some of my favorites places to visit with a camera.
8 Spruce Street Building
Also know as New York by Gehry, it is a 76-story skyscraper designed by world-renowned architect Frank Gehry. It is my favorite building in lower Manhattan. Its design is a delight from any viewpoint.
This building is all about details. At sunset,its metallic structure reflects lightcreating a unique spectacle. Just precious!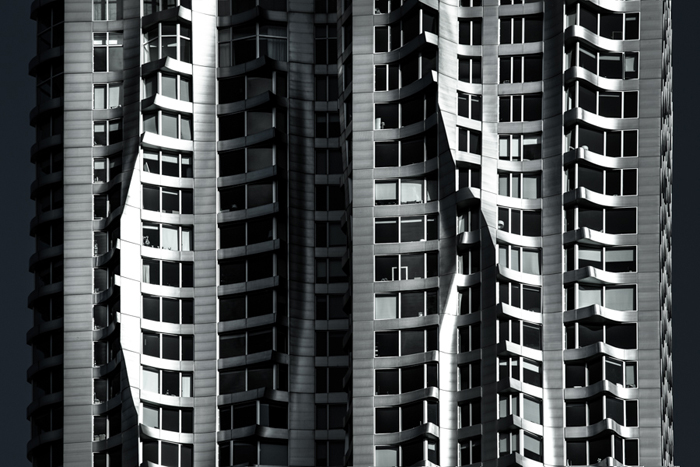 by Carla DLM
Chrysler Building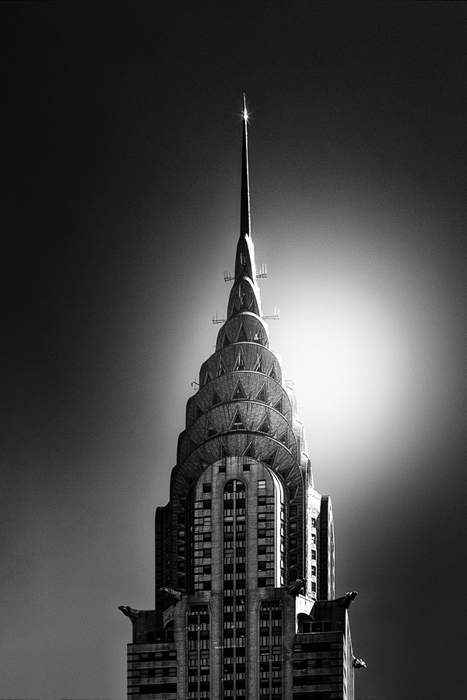 by Carla DLM

This is one of the most beloved New York City's skyscrapers.Unlike the Empire State Building and the Top of the Rock, it doesn't offer tours. However, walking around this building is a must.
Columbus Circle
Located on the southwest corner of Central Park, itis one of my favorites places. Many shops, restaurants and beautiful buildings make this area unique.
It is surrounded by imposing monuments, the Time Warner Center, the Museum of Arts and Design (MAD), the Trump International Hotel and Tower and the famous Steel Globe.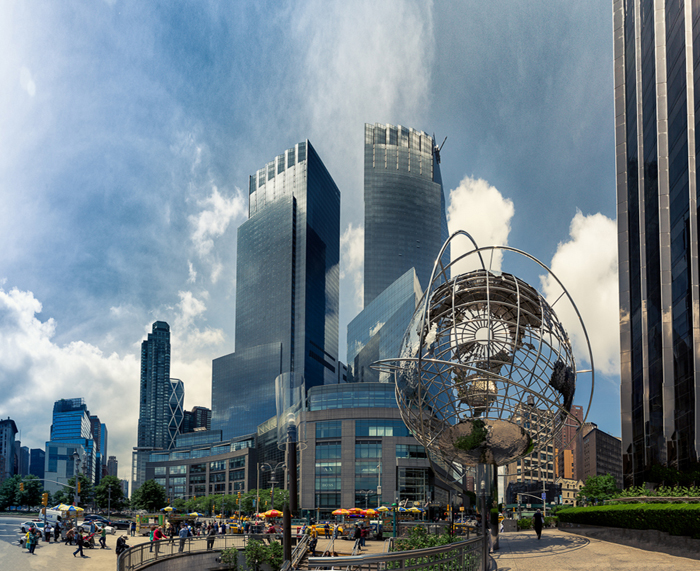 by Carla DLM

Personally, I never get tired of visiting this spot and I use it as inspiration for some of my works.
Central Park
It is one of the most visited parks in the United States. The beautiful historic buildings that surround it and the pacific feeling that invades you inside this microcosm within the city make it a mandatory stop.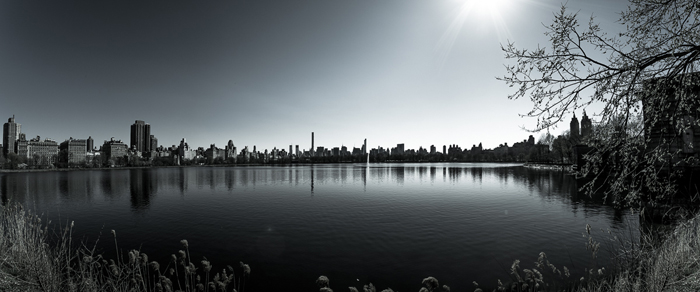 by Carla DLM
All seasons are just beautiful here and you will have countless photography opportunities. I believe no trip to NYC is complete without spending a good amount of time here. I particularly enjoy the winter season, particularly when the park is covered in snow.
Eduard Moldoveanu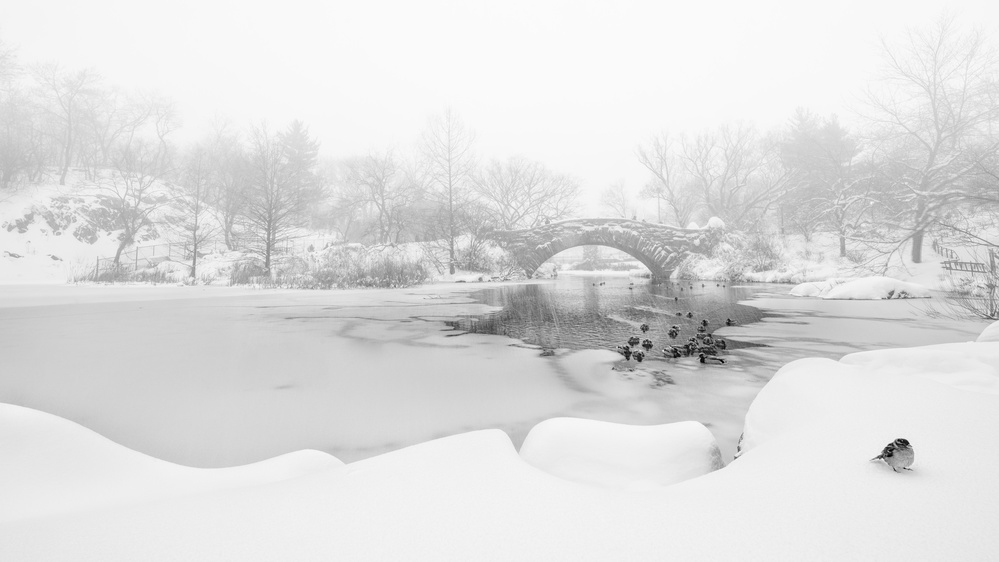 by Menghuailin
by Victor Ultama
Apple StoreS
You don't need to be a die hard fan of Apple products to visit an Apple store in NYC. Some of them are a must-see.
One of my favorites ones is located in the Main Concourse of the Grand Central Terminal in Midtown Manhattan.
The Grand Central Terminal is a stunning building where everywhere you look, you find history and beauty. The view from the Apple Store to the terminal is stunning. I have been able to use tripod here and even though it is often packed, it is a beautiful place to be.
The second Apple Store I like is located at the corner of 5th Ave and 59th St. It is surrounded by historic buildings. This place is mostly crowded, but this is not an impediment to use imagination and get a good photograph.
World Trade Center (WTC) Transportation Hub
Designed by Spanish star architect Santiago Calatrava,this is a terminal station for the Path rail service. It was recently opened in March 2016 and it is one of the most stunning stations in the city.
I visited it few weeks ago for the first time, and I was very impressed. The structure is mesmerizing both from the inside and the outside.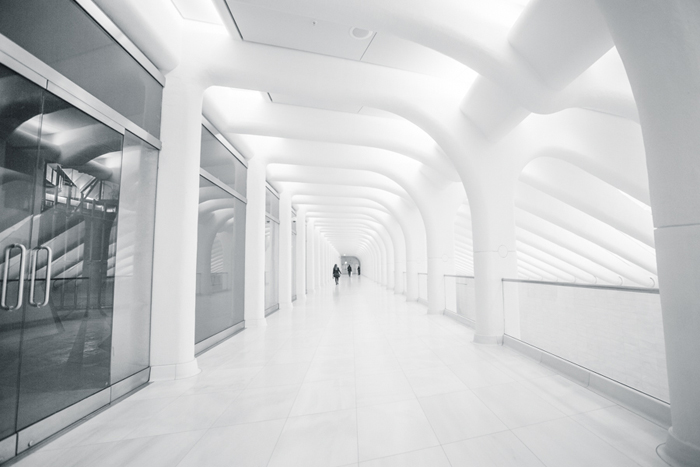 by Carla DLM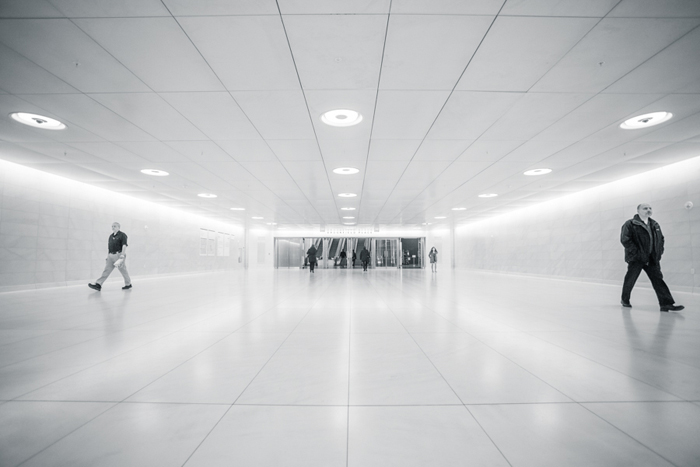 by Carla DLM
Fulton Station
This is a very modern station located in the Financial District.
Inside, it has a metallic look with a sky-reflector net that gives natural light to the complex, so be ready to look up!
South Street Seaport
Located in the Financial District, it is an eleven block historic area with three piers that is surrounded by skyscrapers. From here you have great views of the East River. I like this part because it offers some of the best views of Brooklyn.
Morgan's library and museum
This is a very scenic complex of buildings that serves as a museum. The visuals of the living room and the library with the balconies and all the books arejust amazing. Pictures are permitted in the main entrance room, the library and the study. They are however not allowed in the other exhibits. The interiors are breathtaking. I highly recommend it.
The Public Library
As the Morgan's Library, the Public Library is also a museum and library in one. This place has details from every possible angle. When you first walk in, it's like WOW. This place is huge! The ceilings and architecture are precious. Also, a must-see place.
Views from New Jersey
New Jersey is a few minutes away from Manhattan, across the Hudson river. It can be easily reached by car or train. It is less congested than Manhattan and offer several spots for which to capture wonderful views of the Manhattan Skyline. My favorites places are the following:
HOBOKEN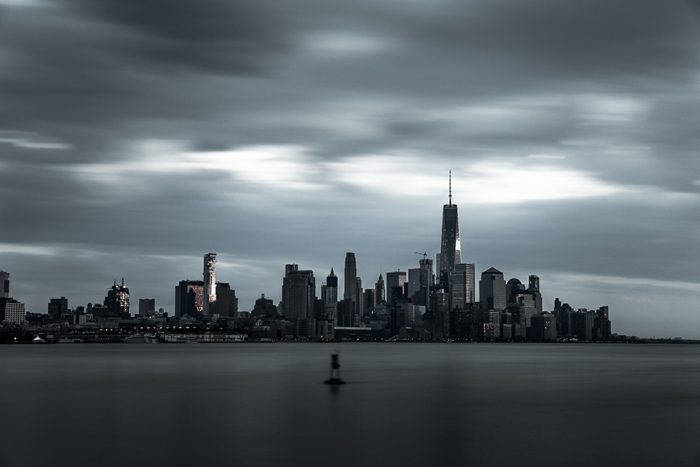 by Carla DLM
This city is well known for being the birthplace of Frank Sinatra. The Manhattan skyline from this location is at the top of my list. Photography opportunities are limitless here.
PAULUS HOOK
Located in the waterfront of Jersey City, it is only one mile from Manhattan. The view to the Financial District is perfect. I was able to be there at sunset a few days ago and I just loved it.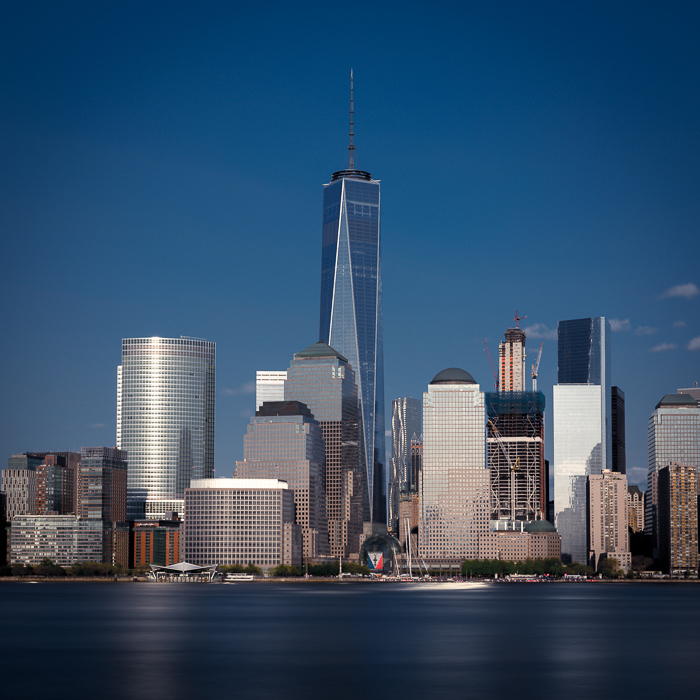 by Carla DLM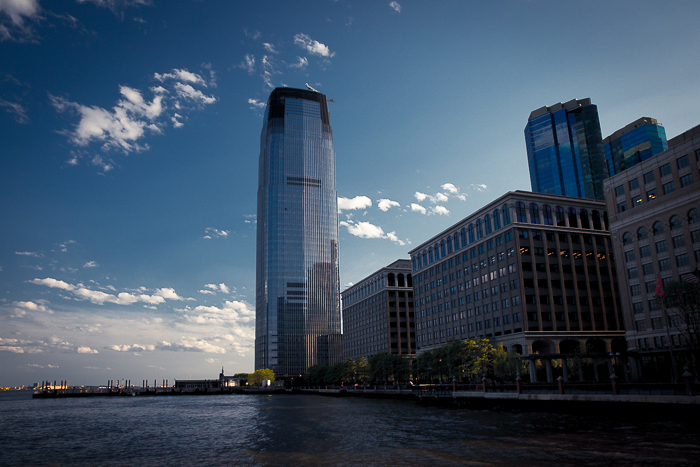 by Carla DLM

TEARDROP MEMORIAL
It is a New Jersey monument dedicated to the victims of 9/11 that was donated by Russia. The teardrop is aligned with the Statue of Liberty and the view to the Manhattan skyline is one of the most stunning ones you can find.
DATES TO KEEP IN MIND
4th of July
NYC's 4th of July is an epic celebration and one of the most exciting things to do in the summer. There are three fireworks displays: at the East River (by Macy's), Jersey City and the Statue of Liberty. All of themstart around 9:20 pm and last for about 30 minutes.
Manhattanhenge
This is a spectacular event during which the sun is aligned with the East–West main streets of Manhattan. This phenomenon occurs twice a year, around May 28 and around July 12. There are some ideal spots from which you can capture a perfect view, but success depends of how clear the sky is. If you are fortunate to see it, the sight is just spectacular.
9/11 Tribute in Light
It is another tribute for the victims of the 9/11 attacks. From far away you can see two straight lines that resemble the Twin Towers. It is very beautiful, but also very sad.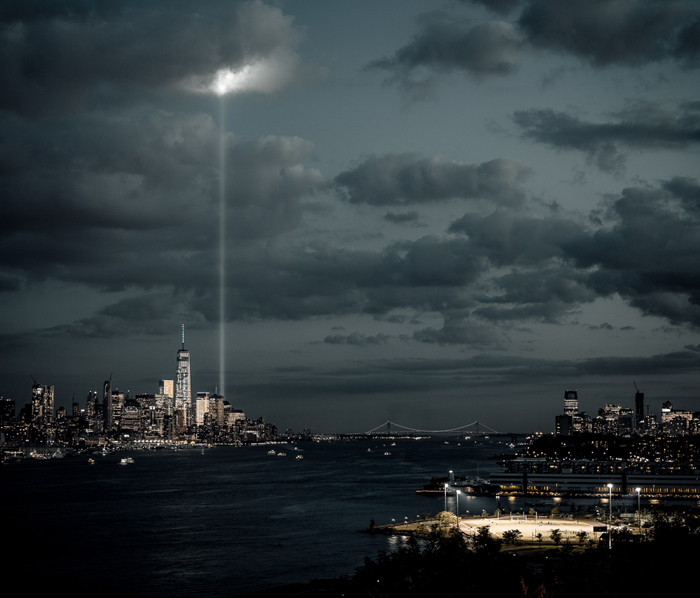 by Carla DLM