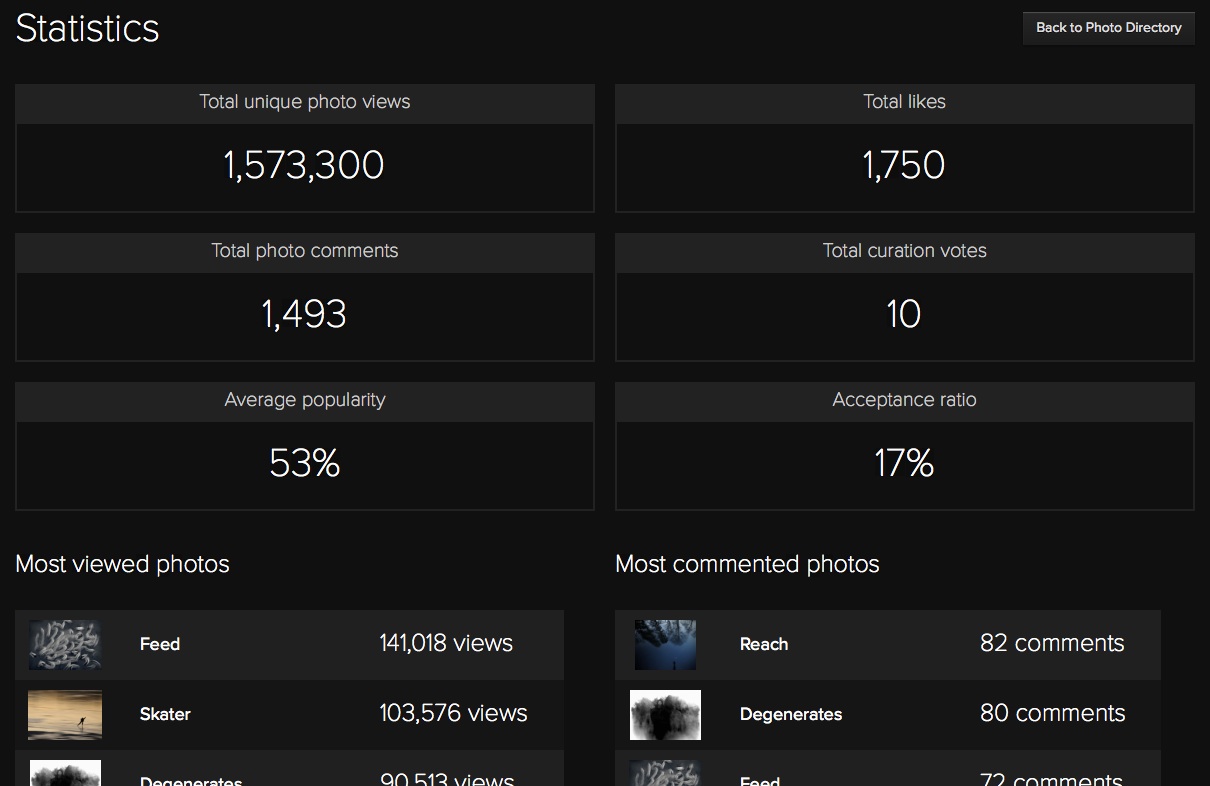 We are always looking for new ways to bring extra value to our Plus and Pro members. Our latest effort to this cause is to give you a new statistics feature, helping you to get all the information you need regarding your uploaded photos. You can see the total number of unique photo views, your total number of favourite marks, number of comments and curation votes. You can even get interesting ratios concerning your work at 1X, like your average popularity and the acceptance ratio of your submited photos.
If you click on an individual photo in your photo directory you can see the same detailed statistics concerning that individual photo. This information can also be accessed at any time through the information menu on each photograph. As a result of these changes, the popularity percentage and number of votes for a photo can now only be seen by Plus and Pro members.
As some of you may have noticed, we have also relased another new feature that allows Plus and Pro members to create their own albums. Simply click on "albums" in the profile menu to get started. You can sort the albums in any order you like and even sort the order of the individual photos inside the albums.
We hope that you will appreciate these new features and that they will help you to further display your work.
If you want to become a Plus or Pro member and take part of these new features, please click here to upgrade your membership.