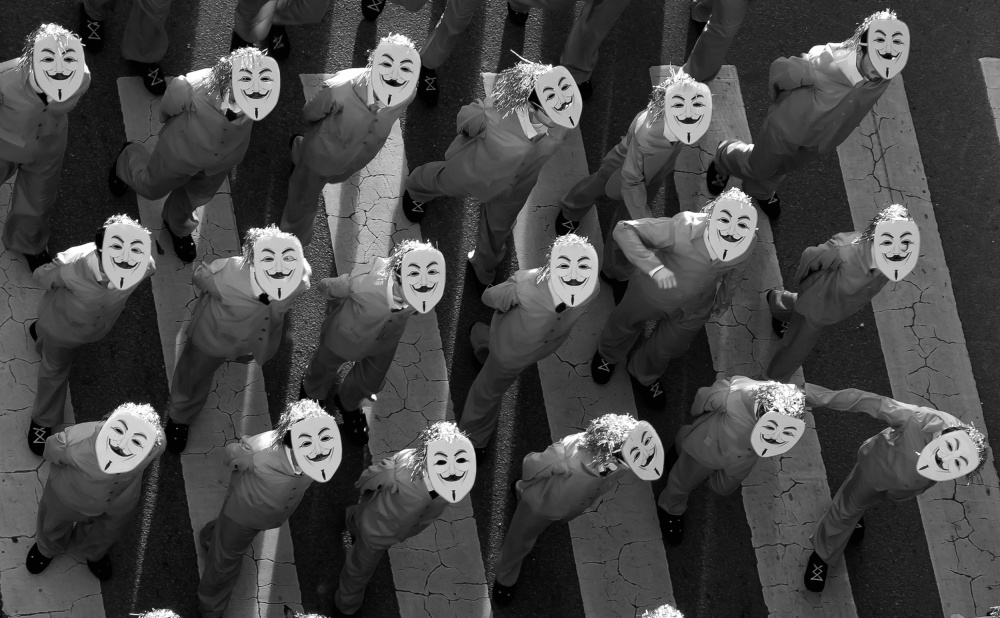 "Parade" by Paulo Rocha Monteiro.
Judge's comments
A well seen and intriguing photo perfectly timed and executed that leaves the viewer curious to want to know more about the story and what is taking place.

First we see the identical masked faces looking up to the viewer. In some way, they have a shocking and surprising effect. The masks are anonymous, just as the figures themselves are anonymous but even with their identity hidden we notice that their individuality comes across in their stance and demeanour. Overall, the perspective, placement of the figures against the shadows and geometrical 'zebra' lines, their body language along with the power to lock the viewer inside to decode the image makes this a powerful street photo.
With so many fine entries for the street theme this month, in addition to the 3 winners there are a few images which I felt deserved a special mention. These being:
The interesting characters and special interaction by madras91's "Gossip".
The great compositions and wonderful mood in "Broad street", submitted by Roger Bucher.