What gear do you use (camera, lenses, bag)?

Canon 5 D mark II, Canon EF 24-70mm,f2.8 zoom lens , Canon 100 mm f2.8 lens and Canon 70-200 mm f4.0 zoom lens
Sometimes I use my Linkstar studio flashes to create the light circumstances.

What software do you use to process your images?
I use Lightroom and Photoshop CC. I also often use Silver Efex pro for the conversion to black and white.

Can you tell us something more about your workflow?
Often I get my inspiration by little things I see in nature. Then an image will grow in my head. I will create the scene to try to take the image I had in mind. But often during photographing you just see other things and moods, what will bring you to another picture than the one you originally had in mind.
After the shoot I always edit my pictures in Photoshop. Almost all my pictures are converted to black and white. I think that color often distract, by using black and white you can emphasize the story.

What is your most important advice to a beginner in Portraits and Mood photography and how do you get started?
First of all when you start with photography, just photograph everything you see and want. This is important for to get to know your camera and find out what you prefer to photograph. When you work with models you have to know your camera and your settings well.
I believe that especially in this kind of photography less is more. Try not to photograph a big scenery, but start small. And you don't have to go to spacious locations. Start small and in your own area and don't use too many attributes.

Who are your favorite photographers and more importantly, how has your appreciation of their work affected how you approach your own photography?
I don't have one particular favorite photographer. I look a lot to pictures on the internet, but I also visit expositions. Of course I like moody pictures, but I also can enjoy viewing other categories of photography.
Are there any specific directions that you would like to take your photography in the future or any specific goals that you wish to achieve?
I think that my preference will stay in taking story telling pictures. I secretly hope that one day one of my photos will be on a book cover.
But my children grow up and they don't want to be models so often anymore. So I have to look for other models or maybe another kind of photography in the future.
Describe your favorite photograph taken by you and why it is special to you?
My favorite photograph is definitely the picture with my mother and my daughter in the mirror.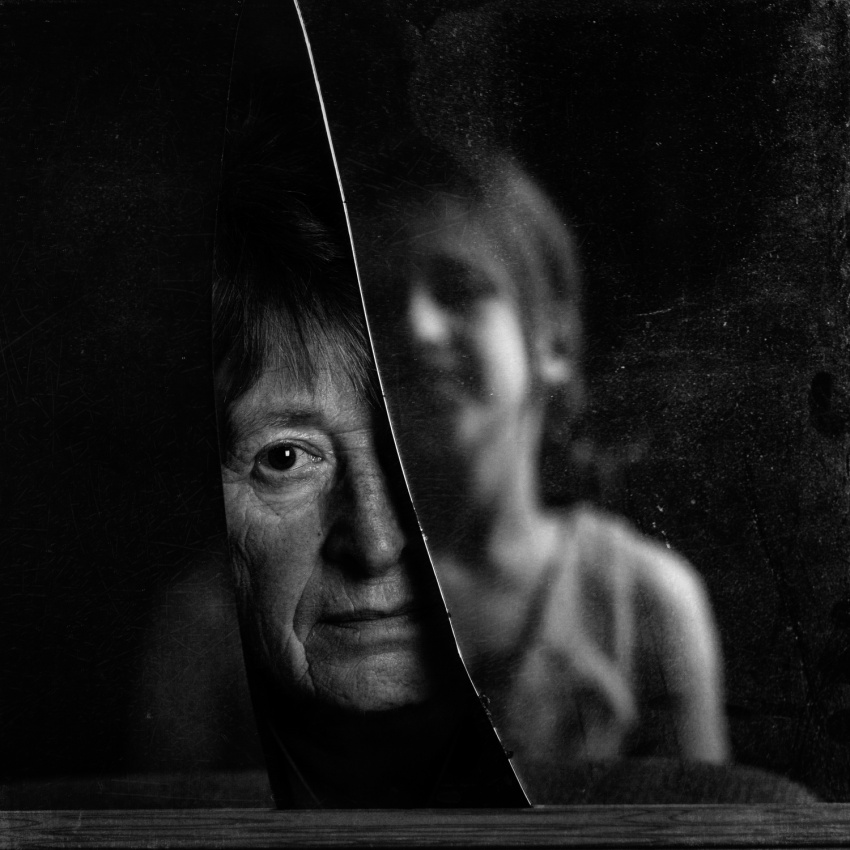 The light circumstances to create this were difficult, but I'm very happy with the result I have achieved with these two people and the story I had in mind. To create this with your own mother and daughter is a privilege.
Is there anything else you wish to add and what do you think about 1X as a home base for your work?
Every day I visit 1x.com just to see the new published pictures. I can enjoy photographs in every category. There are so many good photographers on this website. And I am proud when my picture is published here. I thank the crew for giving us a platform to share our pictures.