"Enjoy life!"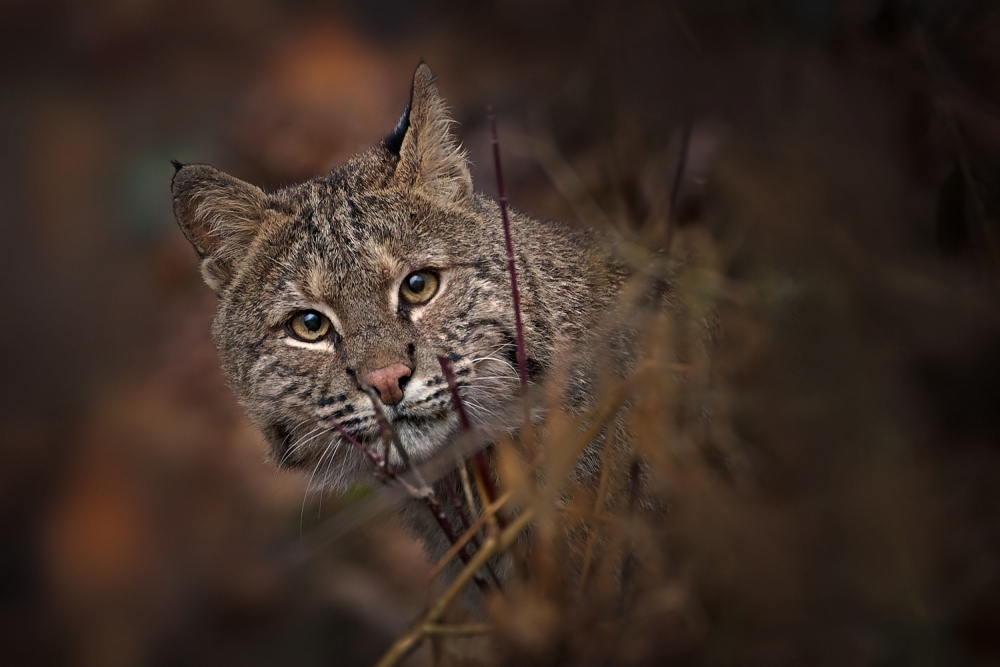 Living on the wild side

Wild life photography is not just about photographing animals. When we look at wild life photos, we don't simply want to see what the animals look like. That we already know. We want to see the eagle soaring in sky, the bear capturing fish from a river and the deer leaping across the field.
Nick Kalathas is a wild life photographer with emphasis on life. The animals in Nick's photos not only look like wild animals, but behave like wild animals. This kind of communication with the viewer is a keystone in his photographic vision:
"For me, successful photography is about vision and communication. A great photograph is about the photographer's vision, but also about how the photographer takes his/her vision and then can successfully communicate that vision to the viewer."
His interest in the photographic art started early;
"I remember as a child, watching for the fist time an image magically appear before me, on what appeared to be an ordinary sheet of paper, submerged in a tray of water! It was neither ordinary paper, nor a tray of water, but I was hooked on this magic!"
Like many others, he was fascinated by a cameras ability to savor and share life experiences. He is however also interested in the more practical parts of photography. Everything from purchasing equipment to attending exhibitions. But it is of course out in the field that Nick Kalathas is at his best;
"I am very much an outdoor's person, at every opportunity I head for the outdoors, camera equipment in hand, always hoping for that perfect shot!"
Today he lives in a small town in Pennsylvania, together with his wife since over 30 years. Family and friends are important sources for inspiration, as well as other photographers.
Even if you weren't familiar with Nick Kalathas before, chances are that you have already seen some of his work anyway. You can see it in art shows, in corporate offices, magazines, commercials, newspapers, calenders, greeting cards and much more.
As a newly appointed curator, Nick knows what he will be looking for:
"I look for photographs that stimulates my senses as a viewer, that somehow just makes me stop look and then pulls me right into the image, allowing me to interpret what the photographer is saying."
These are indeed exciting times in the history of photography. Modern camera technology has made it possible to with ease take photos that earlier would have been extremly difficult or downright impossible. Together with all the advantages of the internet, it's easier than ever to evolve as a photographer. Nick Kalathas message to aspiring photographers is to use all the technology and knowledge that is out there;
"Just look at the incredible Learning Tutorials available right here on 1X ! I guess to sum it up, I would tell them to open their hearts, engage their minds and go out and make images... enjoy life!"