Briefly tell us about yourself, your hobbies and other jobs.
I've always had an affinity for music, poetry and drawing since I was a child. Furthermore I used to write poems and they were published in the Navarre anthology. I did a lot of drawing too, some portrait work, pretty watercolour pictures and some oil paintings (there were several exhibitions of my watercolours in Pamplona).
I work as a musician for a living and it's my main passion besides photography. I love teaching music composition as well. My musical creations have been performed, published and recorded by Spanish and European publishers, I had many television broadcasts and national/international premieres. My work can be heard here.
Currently I work in Pamplona as a composition teacher and composer for audiovisual media (documentaries, time lapse footage etc.). I'm trying to unite both music and the photographs made by me and to introduce myself into the audiovisual world with music. One example on this is my Landabe Timelapse of the construction of the bus station in San Sebastian (Basque Country).
My second most loved occupation is photography, followed by travelling and cooking. Whenever I have spare time I try to attend to art exhibitions and to reading. Any activity which can be categorized as being creative is my hobby!
How has your history and life experiences affected your photography?
Since I was a child as I've mentioned earlier I was captivated by drawing and painting, I think my conception of photography has always been linked to painting.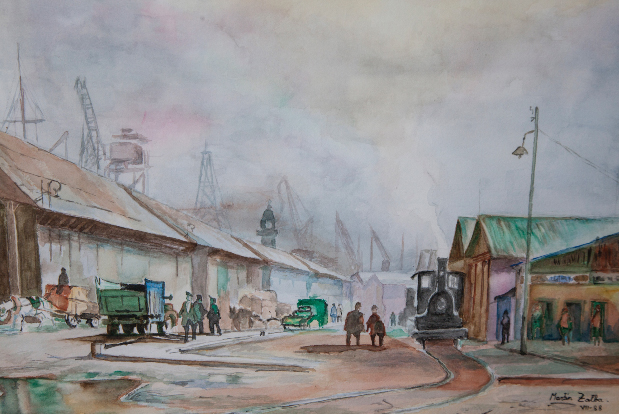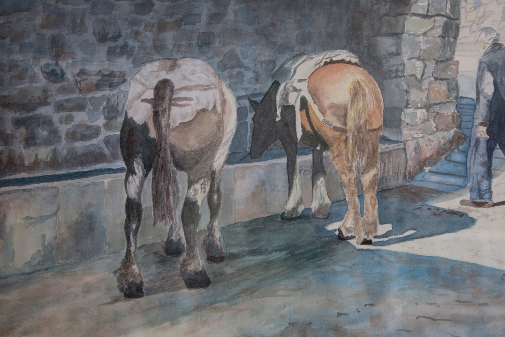 In 2008 I started seriously with photography. Thanks to 'Reyes Magos' (Santa Klaus) I gifted myself with a Pentax K10D camera and there it all began. By that time I knew nothing about SLRs. I knew it was complex so I only took family photos.
As I was a 'tabula rasa' I wasn't able to edit my photos. I had no idea on how to process my photos or how to use Photoshop.
I've always been self-taught in photography, because I think it's very important to have your own personality and the only way of acquiring it is by working on your own. Furthermore, something learnt by oneself is learnt forever.
There was a time in my life, when I needed a change of artistic activity, because I had spent many years with musical composition and suddenly photography filled that need for change.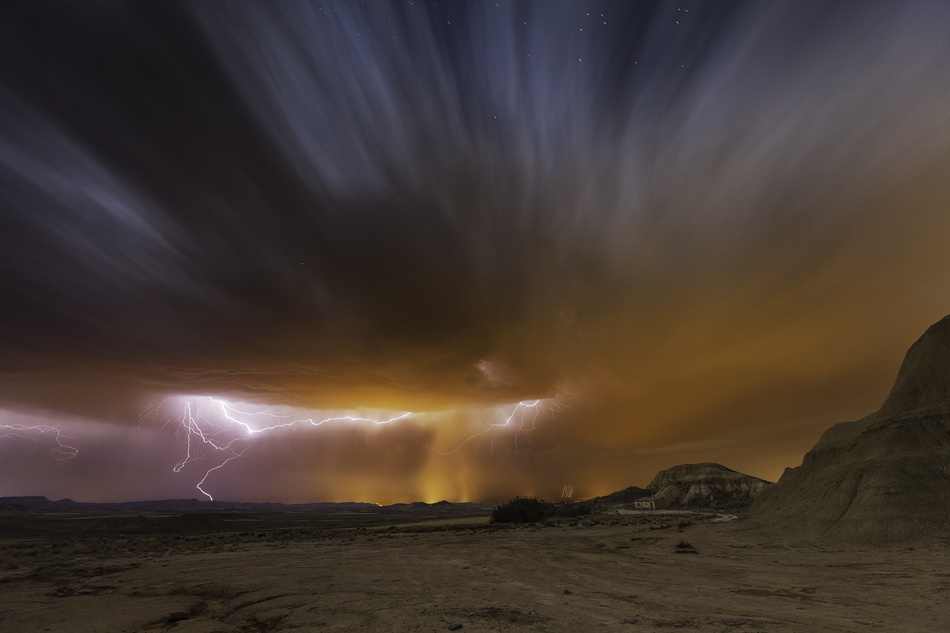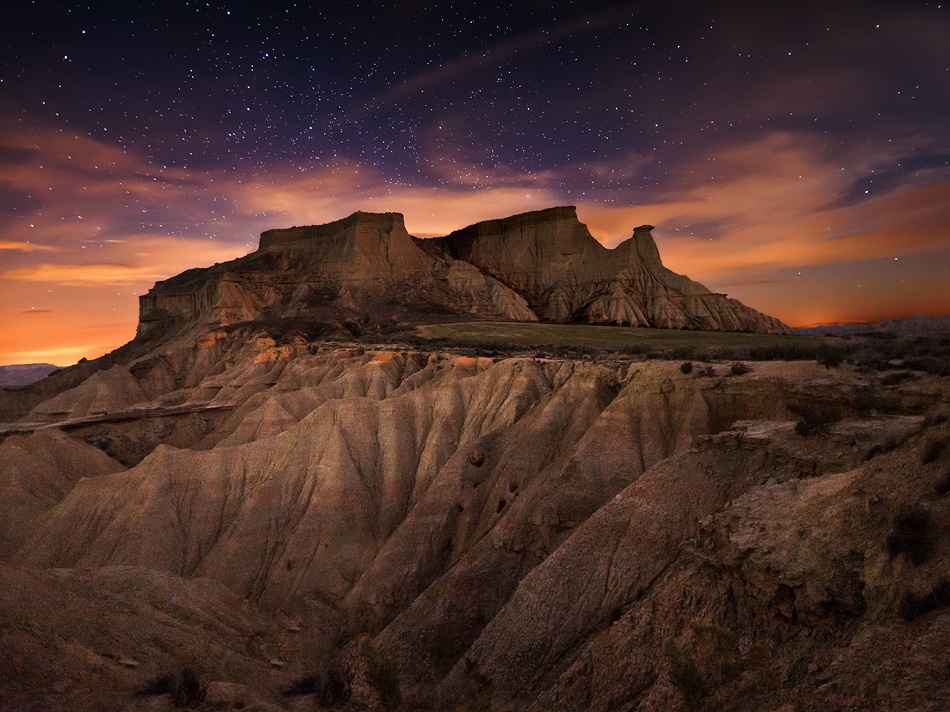 Which are your most important experiences that have influenced your art?
Perhaps the most important thing is the fact that I've always conceived music as a journey of colours, lights and shadows that move in time with varying intensity, with greater or lesser movement. So I especially like the musical and pictorial impressionism. The fact of having drawn and painted helped me, and gifted me with a visual toolbox. I have to say that I have learned to 'see' through photography, until then, perhaps I was blind.

What first attracted you to photography?
In general, the fact that it allows us to discover realities which the naked eye cannot see, is like travelling 'beyond' reality through reality, discover something frozen in a split second or exposed for a relatively long period of time, which our eye is not able to aggregate the same way. All this gives me a great deal of creative freedom and opportunities. I feel that expressive painting provides something similar, but in different ways.

Describe your overall photographic vision.
My overall photographic vision is strongly influenced by painting and music, the most important thing for me is to capture 'the atmosphere and rhythm' and through them express something that has a spiritual origin like: moods, feelings or just travelling with your imagination. The photograph has rhythm just like music, expressed in perspective, composition, light and colour.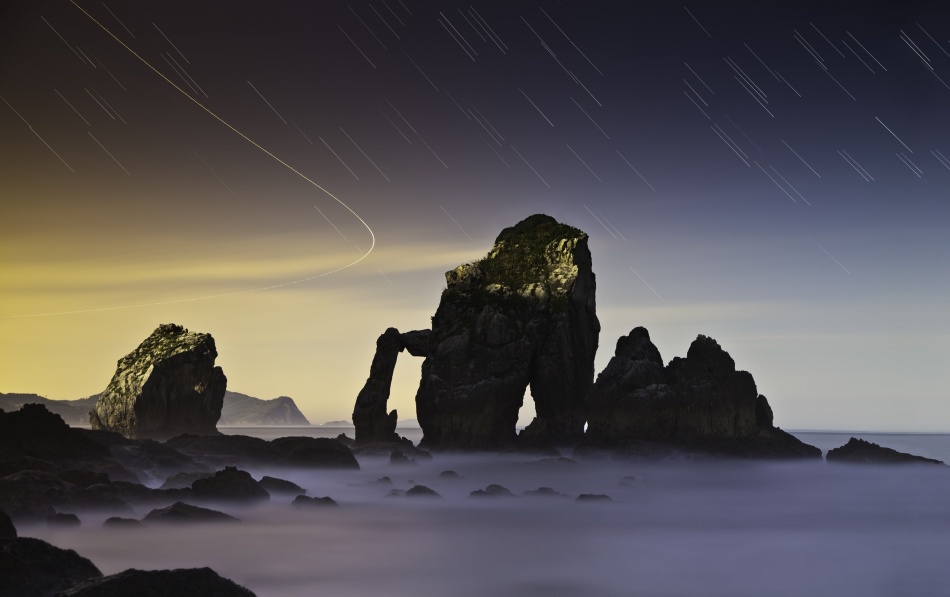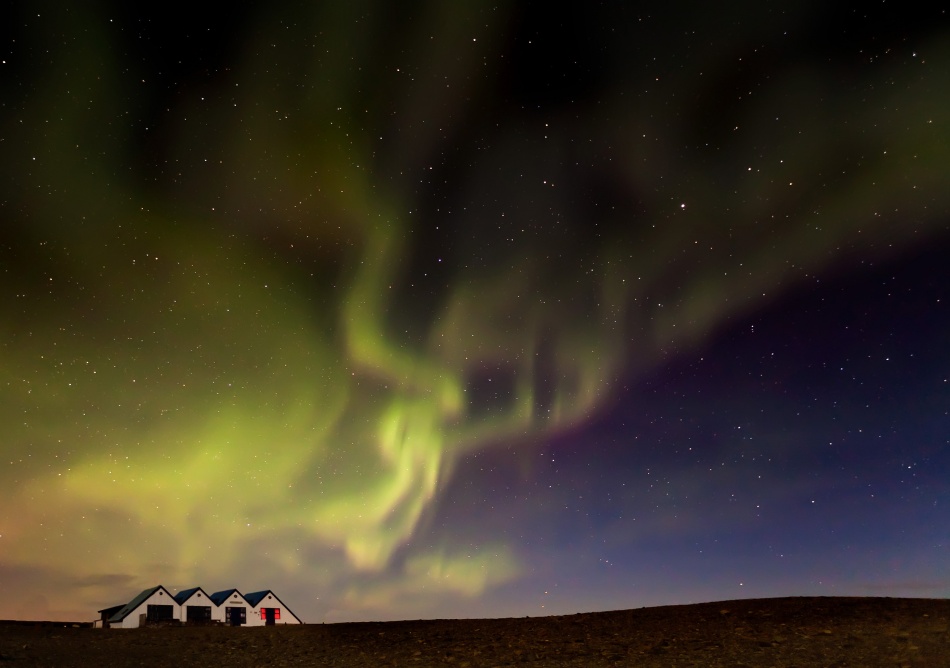 Why are you so drawn by landscape photography?

Because landscape photography brings me closer to nature and feeds my soul. Nature is our mother and is a great gift for people, who however often ignore it or get lost in it. Shooting at night – doing this most of the time as in my case – is experiencing the infinite sky that makes me think of our smallness, being a speck of dust lost in the immensity of time and space and that's a good way to feel connected to our existence.


What is more important to you, the mood/story behind your images or the technical perfection?

Everything is important because everything is connected and photography tries to express it all together. Each photograph is an event, a unique experience of feelings and sensations.


What generally is your relationship to your subject matter beyond being an observer?

I try to show others in my own way, the feelings and sensations I have, when I make photographs.


Do you prepare carefully the locations where you are intending to photograph?

I look for places, usually on my own, to show us nature in all kind of circumstances, to help me express myself better. I investigate through other photographs, finding places that may interest me. I am pleased to say, Spain is a beautiful country with beautiful landscapes and 90% of my photographs are from here.
I watch weather forecasts, I try to visit the places I want to explore photographically during the day, for shooting at night. I often deposit signals (stones, branches) at the places that I discover during the day, because at night everything changes completely and it is sometimes difficult to find back to the place I had seen during the day.

I almost always take all my pictures at sunset and framing's are done at night. Sometimes the place is dangerous and you have to know it very well to be safe. I like to go out alone but there are circumstances under which I need to be accompanied to prevent accidents. Sometimes I get lost, but I always seem to find the way out.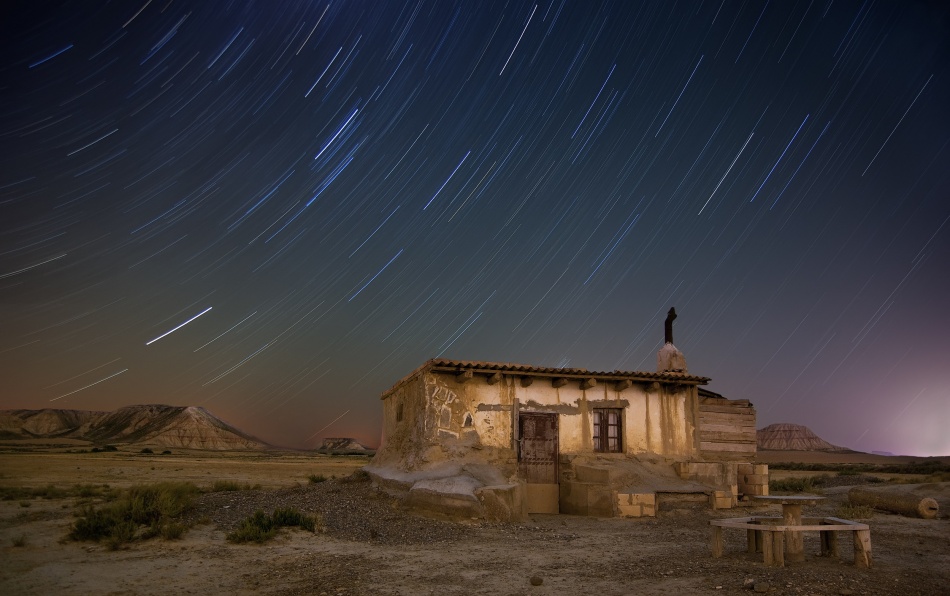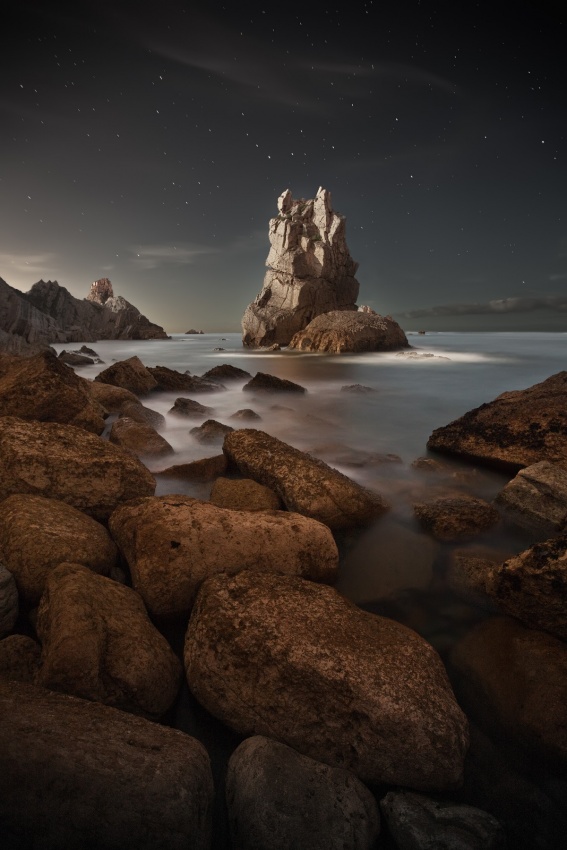 What gear do you use (camera, lenses, bag)?

Currently I have:
- Canon 5D Mark II. Lens: Canon 16-35mm II and Canon 24-105mm L IIL. Canon Macro 100mm.
- Manfrotto Tripod (very heavy but recommended on windy days)
- Trigger timer, filters gradients of various types and neutral density filters. - Photo Backpack.
- Pentax K10D for infrared photography. I have also sent my Canon 5D to make infrared. I planned to perform night infrared photography. I've done some tests.


What software do you use to process your images?

Normally Lightroom and Photoshop. Lately I added Capture One. It manages very well the chroma noise, because many of my night shots are taken with high ISO (6400).


Can you tell us something more about your work flow?

My workflow is getting more and more streamlined. I have been through a long learning process. In the beginning I used many tools and pluggins. But in every processing we execute, the quality and definition degrades. I think it's very important to take good photos and then, minimizing processing as much as possible. Accomplishing that technique takes a lot of learning time.


There are photography workshops where they teach a little of everything but they won't deepen and almost no one explains that each photograph is a different world. I see photographers who use for all their photos a similar processing and that should not be done.


The camera is a limited eye: we must help it, especially in landscape photography. The camera should never be (despite how good it is) immediately in front of the eye. First of all, the picture has to be in your mind and heart, before being on the device or before starting the processing.