What gear do you use?
I own only one camera: a Canon Eos 5D Mark II with a 24-105mm lens. Most of my pictures are taken with this lens. I do own a Canon 100-400mm but I seldom use it.

What software do you use to process your pictures?
My post processing is done in PS CS5. I only use a few basic adjustments. As far as all sorts of fancy techniques are concerned I am not the right person. I mainly use PS the way I used to work in the darkroom, like dodging and burning. I do use the curves to lay accents and the gradient filter and I have to admit that the cloning function is handy to get rid of unwanted elements.

What is your most important advice to a beginner?
My advice is to get out and photograph a lot. Explore your own city or a nearby one. Try to make contact with the people you meet, be open to their way of life. Dare to approach your subject. Be critical with your own work and also show it to others, ask their opinion, be open to criticism. Try to understand why others might not like your work and learn from it. It's a process of ups and downs. Question yourself and look for what you prefer. Once you have found your favourite subject stick with it. Don't only be inspired by other photographers but also by painters, sculptors and other artists.

Who are your favourite photographers and how have they influenced your work?
Like many others I have the greatest respect for figurehead Cartier-Bresson, but to be honest I get more inspiration from Robert Doisneau. As far as contemporaries go I have a lot of admiration for the Belgian photographer Stefan Vanfleteren. He knows how to combine emotion and story into one image, also my ideal combination.

Is there a specific photo taken by another photographer that has inspired you a big deal and why?
Lots of photographers inspired me and still are a source of inspiration to me. But if I really have to choose one it will be this gorgeous one seen on the exhibition "Le Pays Noir" from Stephan Vanfleteren in Charleroi.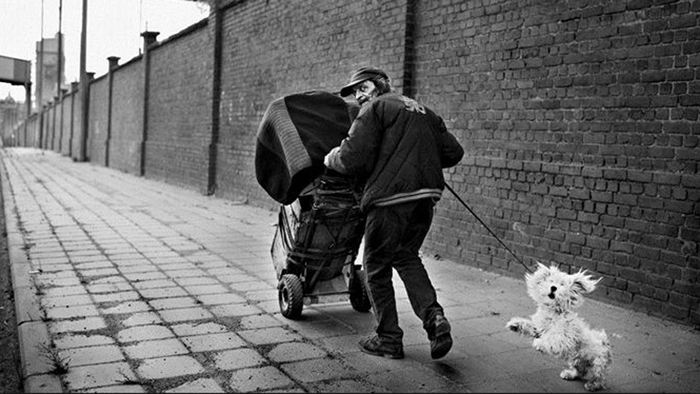 © Stephan Vanfleteren
Describe your favourite photograph and tell us why it is special to you.
My favourite photograph is "Island Girl" for three reasons:
– It dates back to my analogue period and it is one of my most successful photos
– I still remember the special feeling I had when shooting this photo
– It represents best what I try to achieve in my photography.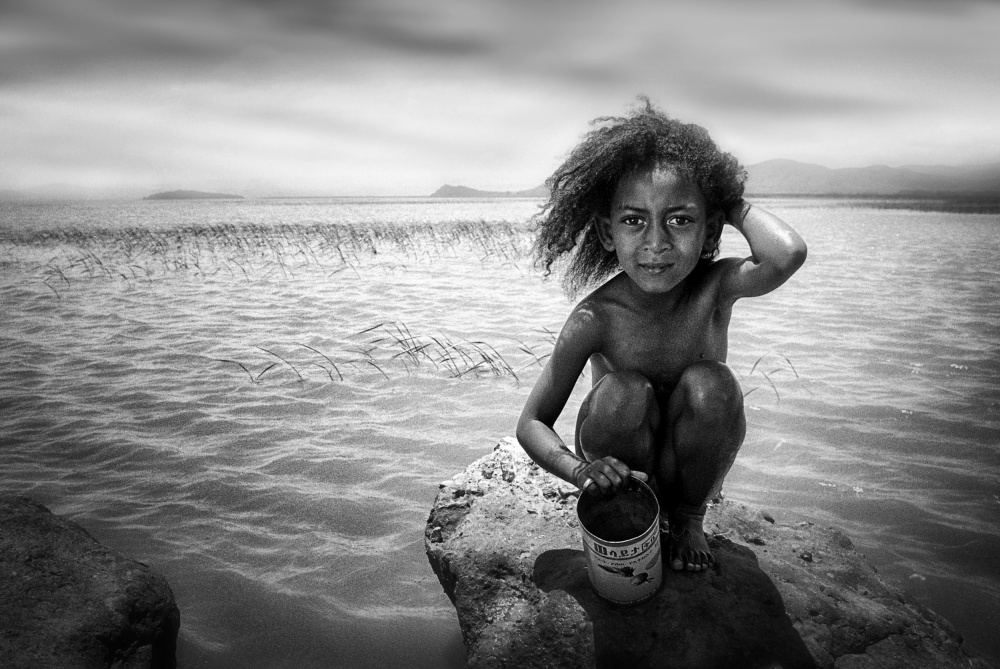 Are there any specific directions you'd like to take your photography in or are there any specific goals you wish to achieve?
My main goal is to keep looking for that "ultimate" picture and therefore I think the best is still to come. I will also try, now that I am about to retire, to get some commercial assignments so I can cover some of my expenses. But the pleasure of photography remains the most important aspect.

What do you think of 1x.com as a home base for your work?
1x.com is and remains a daily source of inspiration. I have met so many new people and top photographers. On top of that I have become a moderator after having been put forward by one of my top favourites Andre de Plessis. I am part of a fantastic team. Thanks 1x, I am glad to be a member. And of course a special thanks to you Yvette.