Black Backed Jackal
A small carnivore that trots around with a bouncy gait.
Hippopotamus
Spends most of the day in water to conserve energy and to avoid sunburn, but grazes extensively at night.


Giraffe
Their long necks enable them to reach vegetation unavailable to other mammals, apart from elephants. The horny knobs on their heads are also used by males as weapons in combat.

Plains Zebra
Each animal has a unique black and white striped pattern.

Warthog
Pig like animal with formidable tusks and facial warts that protect against blows from opponents' tusks.

Impala
The most abundant animal in the park, with a rocking horse-like gait when fleeing from predators.

Nyala
Bulls have an impressive coat, used as dominant displays when they turn side on to competitors.
Bushbuck
A small antelope with spiral horns. Their coat exhibits both stripes and spots for disruptive camouflage.
Kudu
Formidable curved horns used as weapons in territorial competition.
Blue Wildebeest
Strongly territorial gnus, once dubbed as the fools of the veld because of their awkward gait when running.

Steenbok
Small, shy antelope, usually found in pairs.
Nile Crocodiles
Largest freshwater predator in Africa.


As if that is not enough, it is a bird lovers' paradise with over 500 species of birds, including about 80 birds of prey.


This high level of biodiversity is due mainly to the wide variety of topographical and geological features that create a multitude of different habitats, from grassy basalt plains to rocky granite outcrops.
My wife and I are addicted to the Kruger Park, visiting at least three times a year on self-catering self-drive safaris. There are, however, many other options apart from self-driving and catering, ranging from budget tours to no-expenses-spared-your-own-butler type service at the more expensive exclusive lodges.
On our most recent visit we stayed in a hut on the idyllic banks of the Crocodile River at the Crocodile Bridge Rest Camp, where the exuberant dawn chorus of chattering birds welcomes each sunrise. We moved on to a tented camp with a bush view at Lower Sabie rest camp and finally to our time share chalet at Mjejane on the southern border of the park, where another serene bush view awaited us from our patio deck.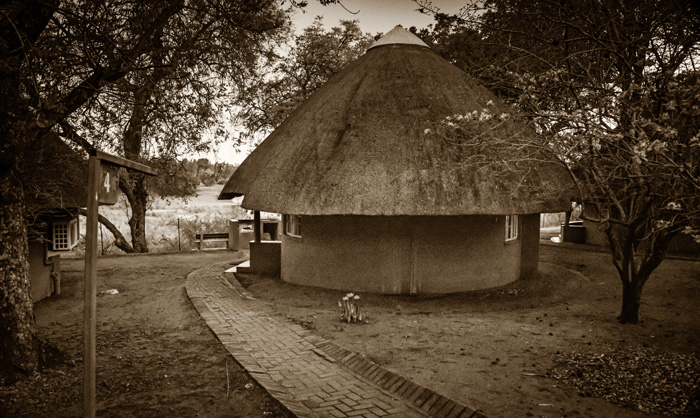 "Our Hut at Crocodile Bridge"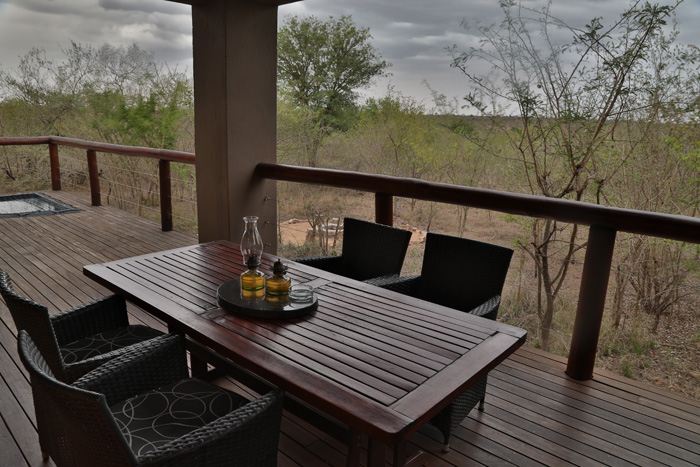 View on the Bush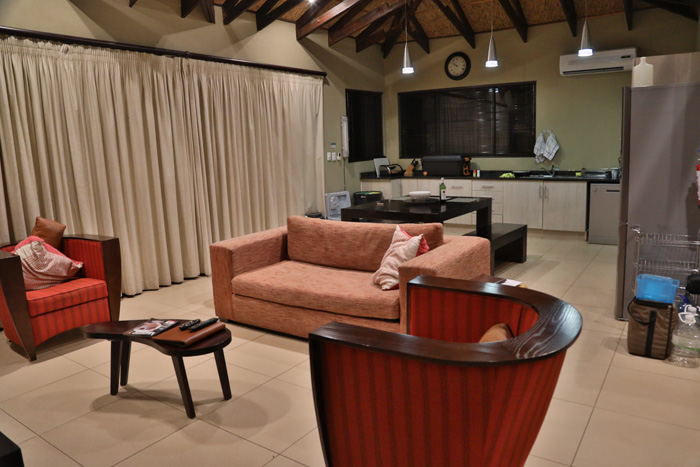 View on the Interior

The weather wasn't too kind to us, though, with rain and cold for all but two of our ten days there, making photography challenging. But hey, at the end of the worst drought in the region in over a hundred years, we weren't complaining.
From a photography point of view, I used a Canon 5D Mk iv, with a Canon EF 100 – 400 mm lens and a 1.4X converter. When shooting on the go in the Kruger I have my camera set on 1/250 second shutter speed, f/8 and ISO for the prevailing light. If the subject is still there after the first couple of shots, I will adjust exposure compensation and depth of field as required. For birds in flight I use a faster shutter speed of 1/1600 to 1/2500 second or faster and I also use the AI Servo setting.
As mentioned earlier, the weather did not play along, but, all things considered, the Kruger National Park remains the ultimate experience for nature lovers and photographers - a must visit place at least once in your lifetime.
So, pack your gear!