by Graham Daly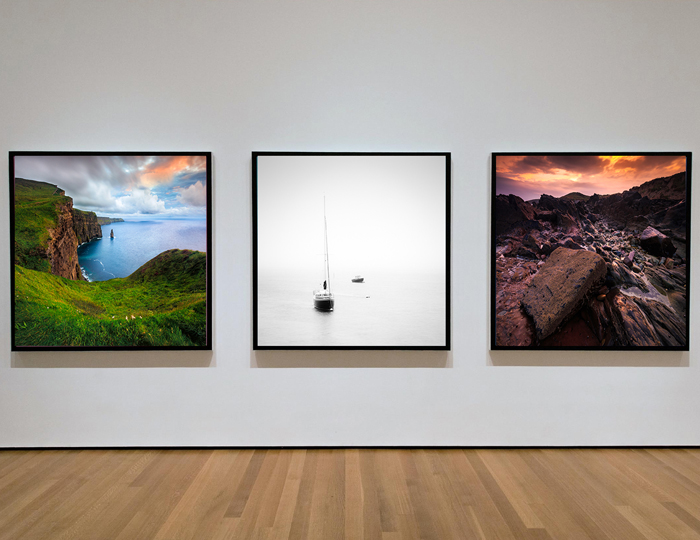 "Fake Gallery" by Graham Daly
Ever wonder how you can get your images published on 1x or perhaps why your submitted images were not published to 1x in the past?
Well, I suppose you are like me then because I can remember asking myself these questions on numerous occasions. Ever since I first stumbled upon 1x, which is perhaps the best curated image library in the world, I was always intrigued as to why exactly the quality of images displayed within the main 1x Gallery are so good and yet also why the number of images displayed within the main 1x Gallery is quite a lot smaller than the number of images that are displayed within the Portfolio sections of each of the unique 1x member's profiles.
The answer lies within the 1x Curation process.
You see, not every image that is uploaded to the 1x site will actually get published on the front-facing main gallery on 1x. Just like a physical Art Gallery, 1x has a team of Curators who review the image submissions and selectively choose which images are both deserving and qualified to be displayed within the 1x gallery.
Now there is more going on in the back end concerning the Curation process then simply a single person reviewing the image and making a decision. There is actually a team of curators that perform this image curation function but before the images even get to them for review, the uploaded images that are submitted for curation are first made available to the entire 1x members community via the Curate section on the 1x site so that they can get voted on.
The votes of the 1x members define the popularity percentage.
Only when a certain amount of members have voted and regardless the popularity percentage, ALL images are sent forward to the team of Curators for final review.
You can find some information regarding the Curation process via the FAQ section on the 1x site but to help better understand the 1x curation process, I decided to go and ask some of the Head Curators on the 1x team several questions, mainly Peter Svoboda and Jef Van den Houte who have 270 published images between them, for some advice and feedback that they have for 1x members who are looking to better understand the process and also looking to get their images published on 1x.
Continue reading below to see what both Peter and Jeff had to say….
What was the first image you ever had published on 1x and can you remember the way you felt when it was published?

Peter - My first published picture on 1x was the B&W image titled "Passing time and memories" , a long exposure shot taken at Austrian famous waterfalls Krimml. I managed my daughter to stay on the place during almost 15 second exposure. I was rather sure that this one could be successful in curation as it was a bit different from other published pictures on the site, nevertheless my first publication made me to open a bottle of fine Champagne. :-)

Jeff - I joined 1x in 2007 (as far as I remember within the first year of his existence). My first published image was 'Contrast'. The title refers to the contrast in the image between the new red car and the decay of the surroundings. The scene is real but the colours have been edited to reach that effect. After all these years I don't remember it it was my first or second upload? But in anyway it felt good to have a first publish!
How many images did you submit to 1x before you got your first image published?

Peter - Not easy to answer as I do not remember that exactly, I always tried to choose only my best pictures and this is why I think there could be 2-3 rejections before my first publication. The fact is that good pictures don't come easy within Landscape Photography . This is why there was not a problem for me to choose those I considered as better ones only.

Jeff – It was either my first or second upload, I can't remember. One remark I would like to make. I have been always very selective in uploading images (from the beginning and still now) and so the result is that I only upload 1 to 2 images per month or sometimes less even though I photograph a lot.


How does the 1x image curation process work exactly?

Peter - Curation process begins at the moment when a member hits "Send to curation" button. Then the picture goes to the members curation where 1x members vote for the image. The result of members voting can be seen as Popularity in picture's info. We(official curators) do not see such a picture in our screening room yet. But as the picture reaches a certain number of member votes, the picture then appears in the official curators screening room. Official curators will at this point start reviewing and judging the image. It's often not easy to make a final decision and we are judging each picture very carefully. The result of the curation process is just Publish or Reject. Official curators don't give an explanation why picture was published or rejected, unfortunately there is not enough time for doing this as we have many pictures to judge each day.

Jeff - This was answered in detail by Peter above. Some images get a rather quick decision, others can take a week or more. As Peter said, we try to make good and careful decisions, not necessarily quick decisions. This explains why 1x members sometimes complain that their image is 'so long' in curating.

What do the 1x curators look out for in images?
Peter - You know, we have 15 curators working in the team. Each one of us is an expert in different photography genres and each one has their own photography vision. In general, we are looking for any interesting and special picture which conveys mood, has a story, shows a different POV (point of view) and aesthetics. We prefer artistic works. In short we are searching for artistic pictures which speak to a viewer and are able to invoke an emotional response.

Jeff - On this we could spend pages describing but let me try and summarize in a few sentences. We look for photos that are surprising and have impact. Photos that are innovative in the way an often seen subject is captured or processed. For street and documentary images with an interesting story. We see a lot 'repeating and popular 'motifs' (landscapes, architecture, portrait, macro, .... We try to really judge each image on 'its own merit' then. Did the photographer succeed in finding a different or interesting approach, an original composition, special light, tone handling, etc.…?




What are the top reasons for images not being published?

Peter - There are a few reasons which stand behind rejection of images. I would like to highlight at this point, the fact that having a picture not published doesn't mean that the picture is not good or nice. In many cases it simply just means that the picture doesn't fit on 1x's Front Gallery at that moment and this can be caused especially if a similar image with a similar motif was selected before within a short time period. Nevertheless, we are searching for artistic pictures and the missing overall appeal can be the reason why a picture was not selected.

Small technical flaws should not stand behind any rejection in cases were the image is strong overall.
There are also other reasons for rejection I would like to mention. These are:

- Colour or B&W version of the previously published same picture
- Very similar picture published before by the same member
- Pictures containing borders and signature are not allowed
- Big technical flaws like banding's and exaggerated processing
- Too common motifs (like lonely trees, lonely boats, butterflies.. ). These should be taken with different approach to have a chance of being published.
- Some motives cannot be published on 1x, especially those showing violence, etc.
- Copycats and stolen ideas if recognized are also a reason for rejection
- Manipulated pictures in some categories like Landscapes, Wildlife, Streets, and Architecture are not allowed too and they should be posted as a "Creative Edit" or "Conceptual"l to have a chance to make it.
Jeff - As Peter already mentioned above, a rejected image doesn't mean that the image in question is not a good image. We cannot emphasize that enough! It just means that it doesn't fit to the 1x main gallery policies.
Peter summarized quite well a lot of the major reasons leading to a reject. The too common motifs, the too similar images of the same motif, major technical flaws. Way too often we see members having had a good shooting session and then starting to upload lots of similar images from that session.
This unavoidably leads to a bunch of images only varying slightly and the result is that maybe the first and possibly the second are published but the rest are rejected, even though they are good images!
One point I also would like to mention are images which contain a clear political message, have a higher risk to get rejected, unless the documentary is so strong that it becomes more universal. That is one reason why we are always careful with images, containing some text in foreign languages we don't understand. At that time we will ask the author to clarify. An other recommendation would be that Documentary Photography should preferably contain a description. It helps to understand the impact of the image.
What tips or recommendations can you provide with respect to increasing the chances of being published in 1x?

Peter - My recommendation is that photographers should always love taking pictures. This must bring a joy to them! It should not and does not matter if they will get those images published or not. Photography is such a beautiful journey. It is changing a developing. Just look through a viewfinder by your own eyes, develop your own style, try to use different angle and be creative. This will ultimately bring success also on 1x.

Jeff - There is no standard rule with respect to this. I cannot give a recipe for 'being published on 1x'. Just what I (and Peter) said above helps to get a better chance. Most important aspect is that 1x members should practice and enjoy their 'own' photography and do the type of photography they like to do, what they feel comfortable with and what they really enjoy shooting and not with a 1x "Publishing Target" in mind. Try to develop your own photographic style and try to look for the image that will stand out against others....
Thank you to both Peter and Jeff for their time in helping to explain and understand the 1x Curation process. Don't forget to check out their 1x Portfolios as they have some outstanding images on display!