No. This is not a marijuana advocacy article.
It is however, an exploration and exhortation to change your point of view.
Alternative perspectives can often turn a "ho hum" photograph into a great photograph. Many photographers simply shoot straight on but you should consider changing your point of view.
When I am photographing, be it a model, travel work or landscape, I try to get up high, using whatever is available to do so. Often, it simply means shooting from my hotel balcony or a hilltop.
Many photographers keep a step ladder in their rigs. Ansel Adams kept a ladder in his photography truck and mounted it on the roof.
A small change in perspective (even a few feet) can make a huge difference in the finished photograph.
When I travel I look for high vantage points. Imagine what these photographs would have looked like if they had been shot from ground level and you will understand what I mean.
Often, if staying in a hotel, we ask for a room on a high floor and with a balcony. When booking a room, we look at the area surrounding the hotel or home before we commit.
When eating at a restaurant or just being tourists, we "eyeball" the area, looking for unique perspectives.

The first photograph was taken of a piano player in a Montmartre restaurant. I shot it from the 2nd floor of the restaurant.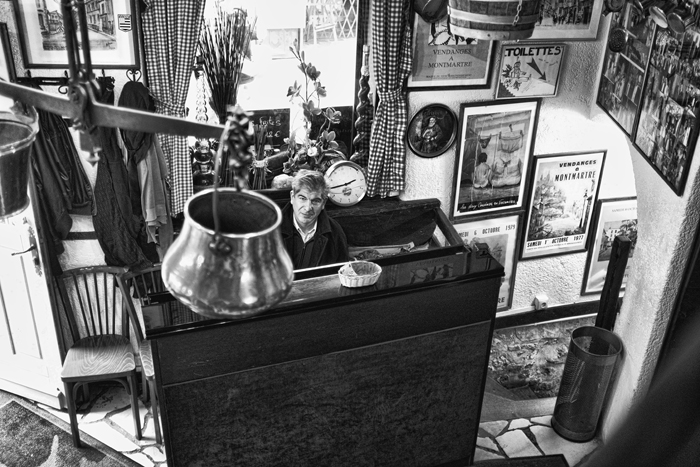 This one was taken from high on hill in Orange, France of young boys playing in their back "yard." I admit that this was a lucky happening.
From a high vantage point, again in Orange, France gives the homes a unique look and emphasizes the geometry of the street scene.
Staying in Marseilles, we asked for a room higher up. Our room was on the 5th floor and offered a great view for high perspectives.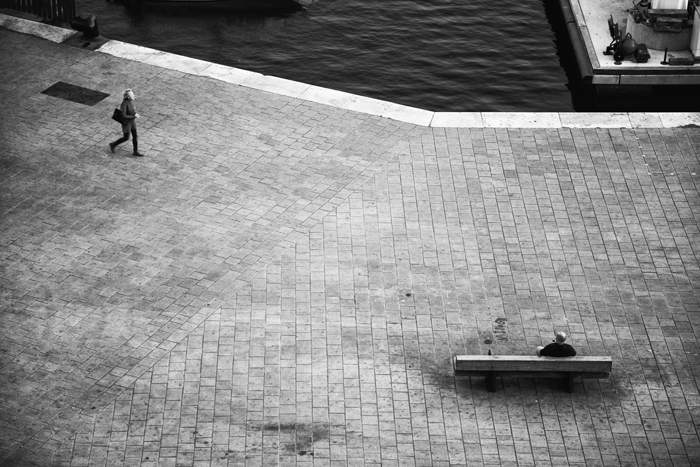 This was taken from atop the amphitheater in Arles, France. I simply waited for someone to walk into the scene and shot it.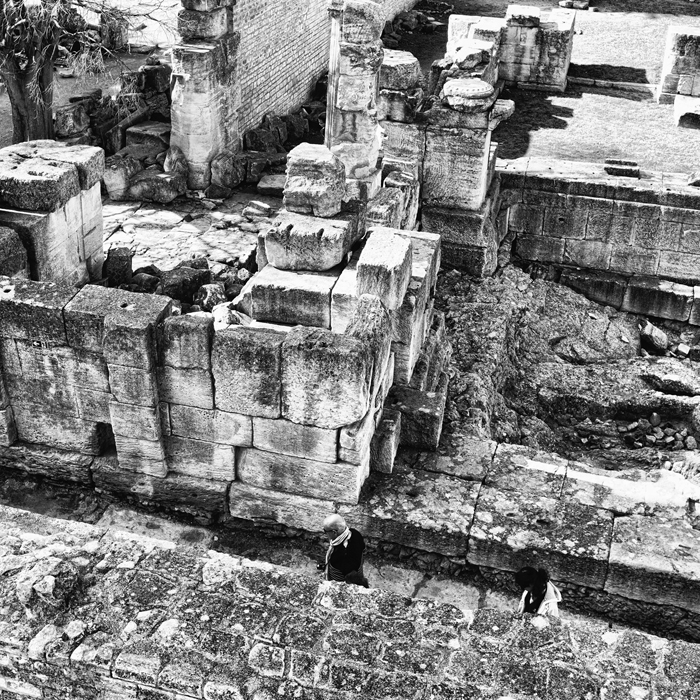 This was an easy choice at the entrance to Fort D'if the inspirtaion for Alexander Dumas novel The Count of Monte Cristo. It lies about 1 mile from Marseille in the Bay of Marseille.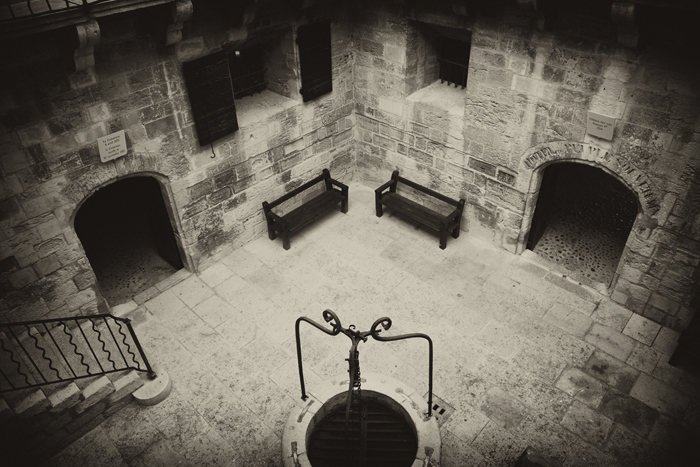 As we are preparing to leave France, we booked a room on the fourth floor of an apartment near Charles d Gaulle Airport.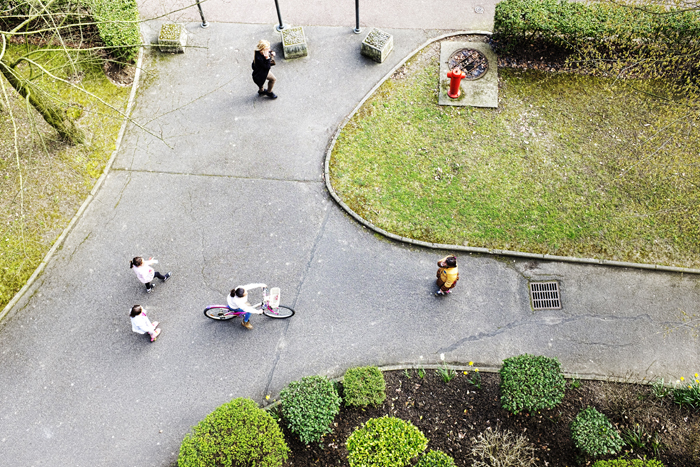 Look up and change your perspective and see if getting high doesn't pique your interest and add a distinctive flavor to your photographs.
For more high perspectives look at Hugh's Work at www.jargonart.com