Besides the A7, I am using the Sony A77 II with Sigma 120-400 F4-5.6 HSM, Sigma 70-200 F2.8 HSM, Minolta 50mm F1.7, Sigma 30mm F1.4, Tamron 10-24mm F3.5-4.5, Samyang fish eye 8mm F3.5.
Last but not least, I own the Sony A100, which is modified for infrared pictures. All of my gear is with me when I go out, but most of the time the 120-400 stays at home, because I like to zoom in closely.

What software do you use to process your images?Photoshop CS 6 and Nikfilters. It takes about 5 minutes for me to do the post processing on a picture. I am a bad photo shopper, and I don't really like it. I know, you can't do without it, but I like to keep it very basic.

Can you tell us something more about your workflow?
I shoot in RAW RGB, in aperture modus, adjust ISO myself and automatic white balance.

I open the RAW file in Camera RAW. I look at white balance, colour, exposure, noise, shadows, and highlights. After this I open the file in CS 6. I look at levels, contrast, and saturation. Next step will be Viveza 2 from Nikfilters. Adding contrast, and sometimes brighten or darken parts. Outdoors pictures get about 15-20 % structure. I do never any additional sharpening. Sometimes I use Colour efex pro for the graduated filter to get a darker sky. After this, I use Topaz denoise. Moderate setting. I save the Tiff RBG and when I would like to upload to the Internet, I use BD sizer for it, those files are only temporarily saved in sRBG.

What is your most important advice to a beginner in everyday and documentary photography and how do you get started?
Try to contact persons who own farms or businesses and ask if it is possible to take pictures. Promise the pictures for free, and get skilled. For me it is important to picture at places where normally most people don't go. Always be polite, ask a lot of questions and try to understand what they do basically. Gain knowledge.
When it comes to farmers, ask a lot about their work, and even more important, about their cattle.
How do they behave? Some breeds are easy, some are dangerous. Especially when they have litter. Before I step into a barn, among the animals inside the fence, I have taken my time and see how they react to me. I am not scared, but I show respect. Keep in mind a cow can weigh over 600 Kg, and can easily crush you, an adult sow (female pig) can be 300kg, and when I am next to her piglets, she can get scared when I get too close to her piglets, and harm me.
Do not be afraid of torn clothes, odours, a dirty camera! Never use flash, switch out noises on your camera. Animals don't like the beep of your AF confirm.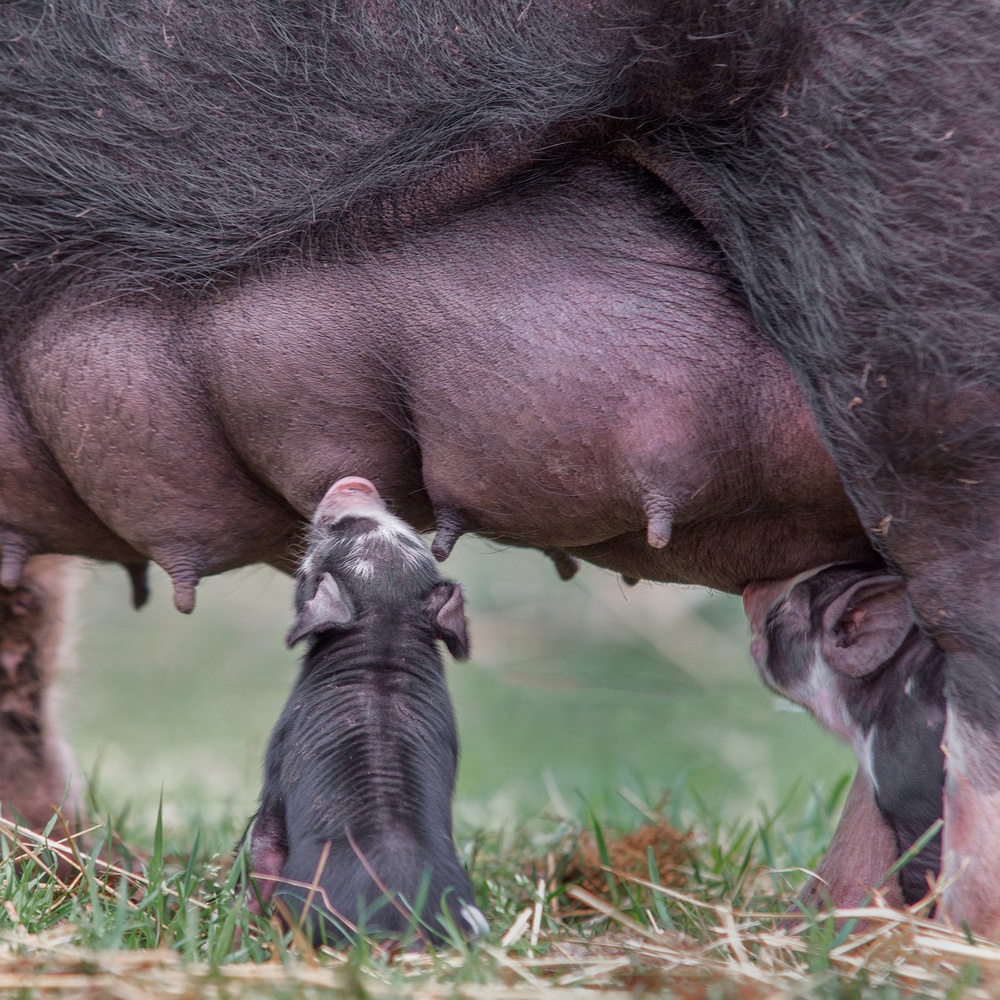 Who are your favourite photographers and more importantly, how has your appreciation of their work affected how you approach your own photography?
I don't have really one or more favourite photographers, but some do inspire me. Peter Kemp is one of them, Erwin Olaf, Chema Madoz. I have mentioned Chema Madoz before. Peter Kemp and Erwin Olaf inspire me on how to put a scene together: the thoughts behind it. Most inspiring though, are the old Dutch painter artists. I love the use of light. It is remarkable.

Are there any specific directions that you would like to take your photography in the future or any specific goals that you wish to achieve?
I have made many pictures in an abattoir, and still none have been published, I hope someday this will happen. I do think the pictures are too confronting....but...meat does not grow on trees! I also hope more infrared pictures will pass. I really love infrared photography. A wish is more exhibitions, a book, and a calendar. I will see what happens.

Describe your favourite photograph taken by you and why it is special to you?
That will be my Sony award-winning picture 'The Cold Pony'. It was freezing cold that day, the country lanes were slippery after fresh snow, and I went out looking for animals in the snow. Close to home I found this pony. A friend of mine gave me the advice to clone stamp another pony in the background out, and get rid of a part of the fence on the right. Another friend who prints my pictures noticed that I made a few mistakes in the cloning job but I put that right. I submitted the picture and much to my surprise I won.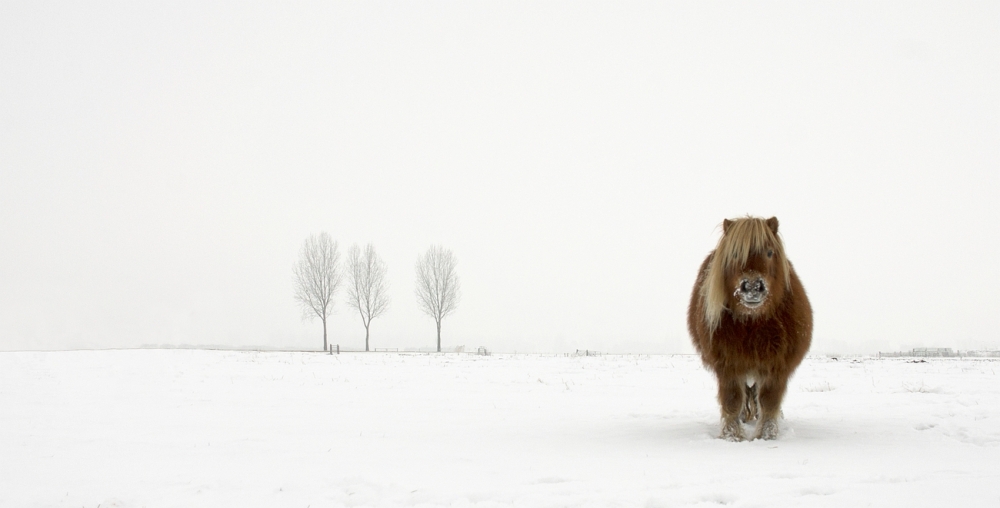 Is there anything else you wish to add and what do you think about 1X as a home base for your work?
I use my published portfolio on 1x.com to show people what I am producing, and convince them if it is OK that I am visiting their farm or vet practice.
Sometimes it seems to me that there are quite a few long exposure pictures and a lot photo shopped portraits on 1X. That seems a matter of taste, but it is not always my cup of tea. I would like to see more real people, real landscapes. As my health is poor, travelling is not a serious option. My shots are taken not far from home.
I try to see it this way: People from Australia, Japan, and South Africa visit my country for picturing cows and landscapes; they think it is special. The other way around: For them a kangaroo, a mountain, an elephant is usual stuff. This is my aim: taking pictures close to home.