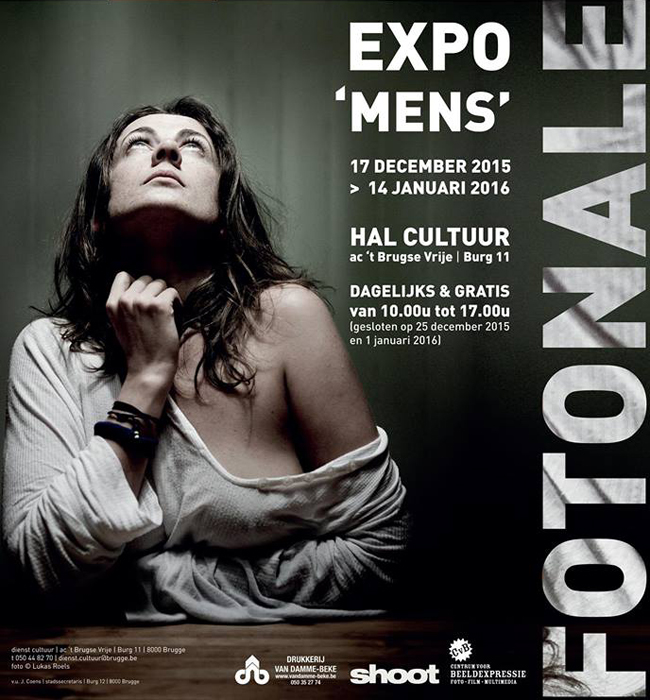 The yearly FOTONALE Photo Contest organized by the city of Bruges announced the winners and opened an exhibition with all the selected images this Wednesday, the 16th of December. The 4th edition of this contest had as a theme "Humans".
More than 900 photographers from Belgium and the Netherlands participated. A professional jury selected 50 images out of the 2458 entries.
We are pleased to announce that four members of the 1x community were selected.
Hilde Ghesquiere
Marc Apers
Hilde Van Hove
Marnix Detollenaere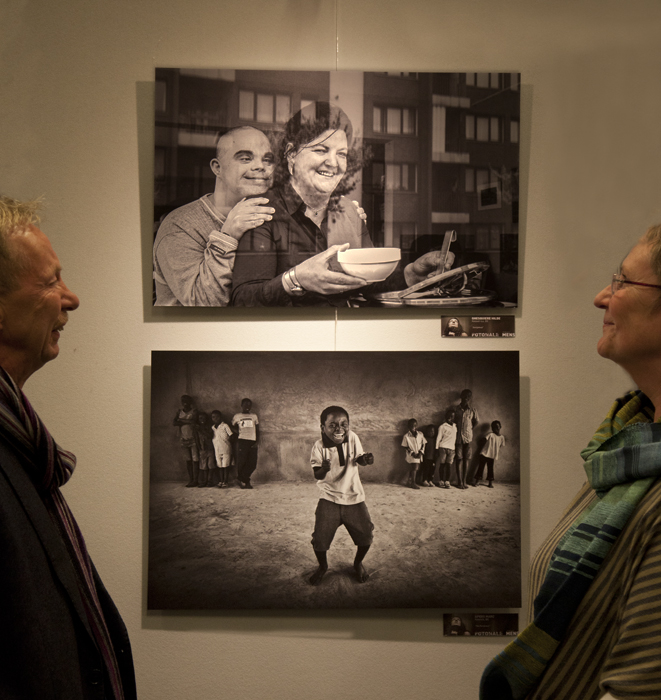 Marc Apers and Hilde Ghesquiere by Yvette Depaepe
Hilde Ghesquiere talks about her selected work:
This picture was taken in the Community Center in Kessel-Lo, Belgium. Every week they prepare meals at very reasonable prices for people in need. I have made a photographic report for the organizors both during the preparation of the meals and during the cleanup. This boy, suffering from Down's syndrome, quite unexpectledly appeared in many of my shots. He seemed to enjoy being in the picture. It was charming and funny.
I'm fascinated by the expressions on both faces, their lovely interaction and their sincere, poignant emotion. It gives me hope because that emotion is intense and deep within all people in this community but often is not shown.
Marc Apers talks about his picture "The Performer":
This picture was taken in Malawi, one of the poorest countries in Africa. A lot of volunteer programs are planned, prepared and structured to help schools. Classes can number up to 200 pupils, infrastructure is lacking, books are in very short supply as well as desks and chairs. Few students possess a textbook and have little if any access to resources in school.
That day we were in one of those schools and we were asked if we would like to teach English for half a day. We accepted gratefully. Between two lessons, I went out and noticed a small building meant to be another class room. Noticing it was in poor condition I walked over to have a closer look and a whole group of children followed me.
One of them was obviously the class clown and was making silly dance steps and I thought he may be a great subject to photograph. Like a real school master I asked him to stand in the middle while I split up the other kids half on either side and told them to stand in the background. The boy was enchanted to be in the center of all the attention. Ready to shoot!The success of this shot is due to the enthusiasm of all the kids and of course of "The Performer". I really enjoyed that moment and each time I'm looking at this image I have to smile. I hope it's the same for all viewers.
Hilde Van Hove
Unfortunately Hilde was not present, so I could not ask her about the story behind her image. But have a look, it talks for itself : charming, full of tenderness, love, friendship and joy for life !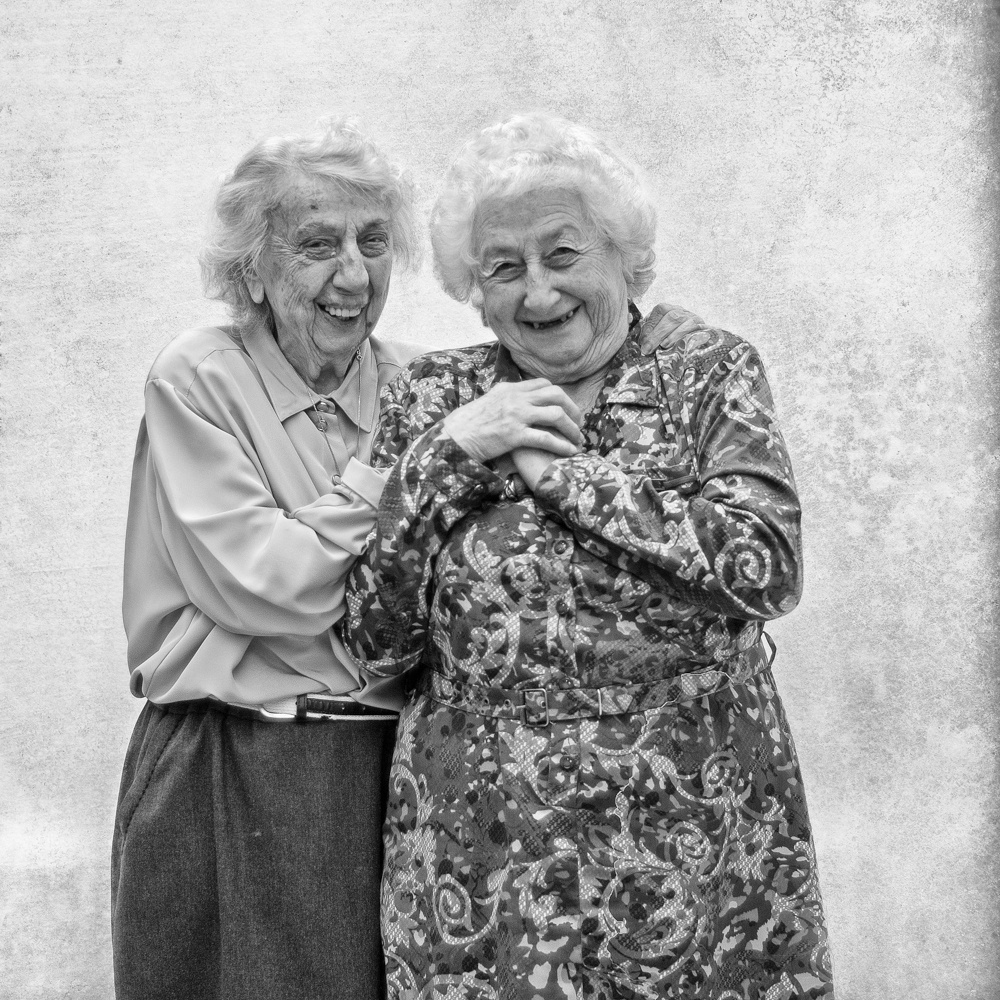 "Best friends" by Hilde Van Hove

Marnix Detollenaere
"The transience of life". A touching portrait of his mother, residing in a retirement home and obsessively staring at her clock, to look if it is not yet time for ....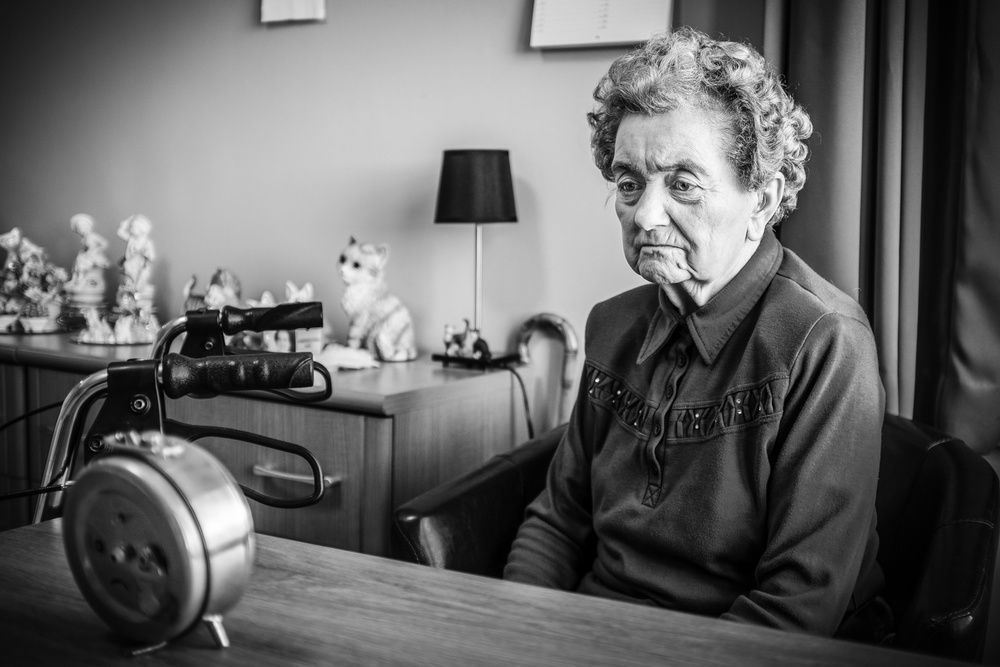 "Is it not yet time ??" by Marnix Detollenaere