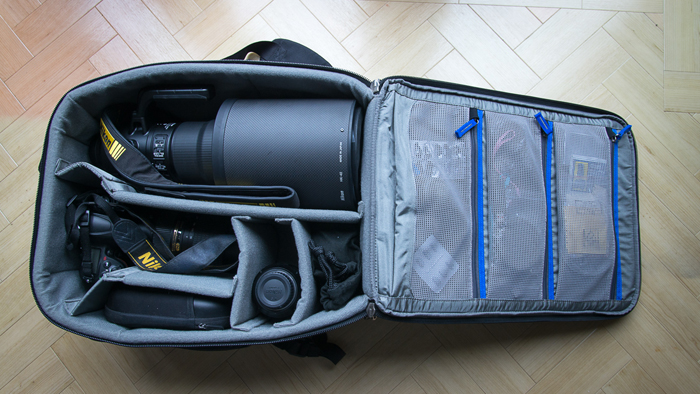 Airport Accelerator

If you are lucky enough to own a fast prime telephoto lens such as the Nikon or Canon 500mm, 600mm or 800m lenses, you'll know that it is no simple decision to take them on an overseas trip. These lenses are mainly used for wildlife and sport. My most recent trip was a safari to Kruger Park in South Africa from the UK followed by week in Madagascar to spot lemurs followed by another week driving the Garden Route along South Africa's coast to Cape Town before heading back to the UK via Johannesburg. That's 5 flights on 3 airlines in total with a lot of road transport and boats in between. So to take the lens or not take the lens? There were a lot of considerations.
I also own a Nikon 80-400mm zoom and a 1.4x teleconverter so the first question was whether the slightly greater reach was worth the extra effort and risk over the 400mm zoom. I had to admit that the answer was 'no'. The prime lens has a maximum aperture of f4 whereas at 400mm, my zoom has a maximum aperture of f6.3. With the teleconverter, that becomes f8 and for maximum sharpness it needs to be used at f11. With the prime lens I would therefore gain 3 more stops of speed and that could be significant in low light rainforest. I checked the opinion of 2 professional wildlife photographers: would they recommend taking the lens? Both hesitated. It was a close call but on balance, they both said 'yes'. And the reason was not the reach or particularly the aperture (although that helps) but the soft bokeh that these lenses produce compared with a zoom. With their ability to shoot sharp subjects, the background blur can really make the subject pop. And so, with decision made, I set about putting it into practice.
The first issue was how to carry the lens.

There aren't many bags which will hold a 600mm prime, other lenses and the stuff you need whilst travelling. After looking at the options, I settled on a Think Tank Airport Accelerator. This is a backpack. Think Tank also do a roller case of similar size (the Airport Security model) but you need to decide whether your terrain is going to allow you to pull your case on wheels or you need to carry it. The backpack model was my choice and it's also a little lighter. Both are designed to fit most airline's carry –on bag size constraints as the last thing you want to do is put a ~$12,000 lens in the hold.
On this trip I decided to take my 80-400mm zoom as well, plus my standard 24-120m travel lens, a 105mm macro for insects as well as the D800 body, a 50mm prime, the 1.4x converter, a Dell XPS 12 laptop for storage and processing in the field and various accessories. The fully loaded bag is shown in Photo 1 and came in at 15Kg.
The next problem was that whilst the first and last flights with British Airways have a 23Kg cabin baggage allowance, the 3 flights in between (South African Airlink and Comair) only had a 7Kg allowance.

After some experimentation, I discovered that the prime lens alone (4.5Kg with hood and Aquatech lens cap) and the empty bag (2.5Kg) would just fit the 7Kg allowance. My carry-on strategy therefore became, in order:
* Prepare to empty the Airport Accelerator of everything except the prime lens
* Wear a photographer's (or fisherman's) vest with big pockets to accommodate the D800 body and 80-400mm zoom
* Put the smaller lenses in well-padded pouches and pack in the middle of your hold luggage. This was a risky part of the strategy but I reasoned that sandwiched between lots of clothes and within a foam pouch, they were very well isolated from knocks
* Take a small, light laptop-sized bag for the computer and as many additional accessories and travel items as it will fit. These bags sometimes come with a weight allowance of 7Kg as well and sometimes no specified limit.
* If you have a travel companion with an under-utilised weight allowance, ask if you can use that.
* Be prepared to smile a lot!
In the event, my Airport Accelerator hardly received a glance but at least I was very well prepared.
The next consideration is insurance.
With a fully-loaded bag you are probably carrying some $20k worth of photographic equipment on your back. Specialist photographic insurance will cover that amount of equipment and is essential if the shoot is in any way connected with a business, even if the business is simply to sell the pictures later on a stock site. Some household insurance will cover it too but not many will cover a single item of the value of a 600mm prime. But in addition to the insurance, it's a risk assessment too and if you are trekking through jungle or rainforest or using small boats to get around there is a limit to the number of precautions that you can take. The picture shows my fully loaded bag in the bow of a man-powered leaky canoe which was the only mode of transport to the Lokobe National Park in Nosy Be, Madagascar.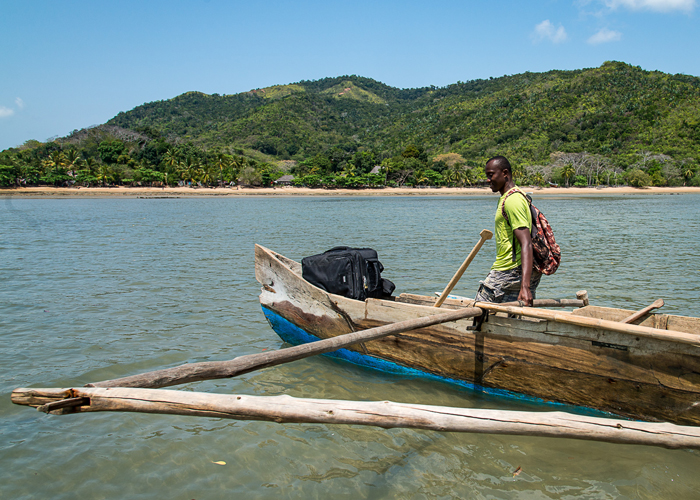 Canoe transport

The last aspect I'd like to consider is the weight and length of the lens.
I've used the Nikon 600m prime lens with 1.4mm teleconverter, hand held for fast jet photography at 1/1000s and it is pin sharp. You can only shoot about a dozen images before your arm gets tired but that's usually OK. When travelling, one does not generally have the luxury of a tripod and if you're on the move (or for fast moving subjects like aircraft) they just get in the way. In a safari vehicle, the ideal is a long seat to yourself with a bean bag on the window ledge. In the rain forest, it's just about OK to carry by the tripod mount, depending on the thickness of the undergrowth. But wherever they're used, they do attract attention and that can be a security risk.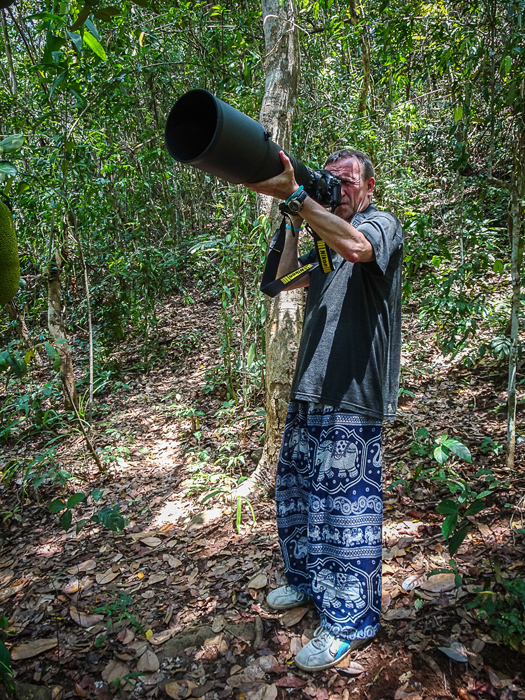 Shooting in the rainforest

Overall, with the preparations described above, it was OK to carry the big glass on a 3 week multi-location trip.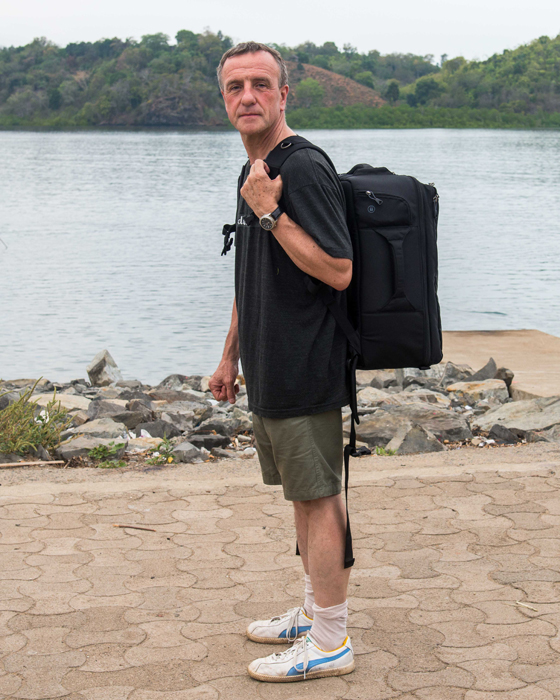 Carrying the Think Thank

But was it worth it photographically?
Well, again the answer was not so clear cut. Where the photographic opportunities presented themselves, it delivered as intended.

The Red-Tailed Sportive Lemur in Madagascar for example - shot at 600mm, f5 and 1/20s! - could not have been captured without it.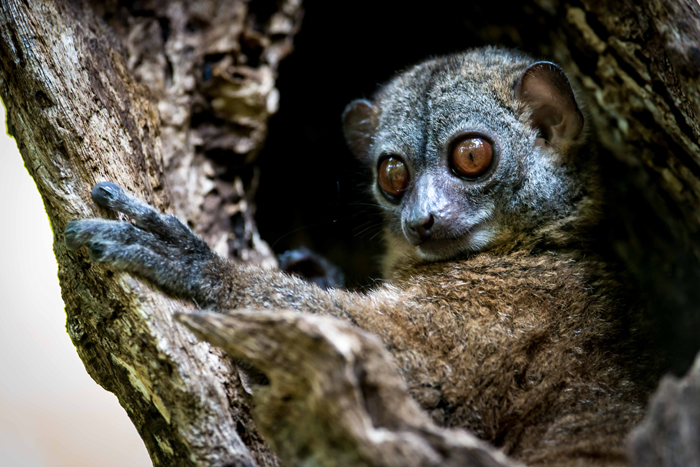 Red-Tailed Sportive Lemur

But one still has to work hard to set up the opportunities in the first place, and with wildlife that can take a lot of patience. Like the professionals concluded, on balance, yes, I'd take it again.
A lion taken on the other side of a wide river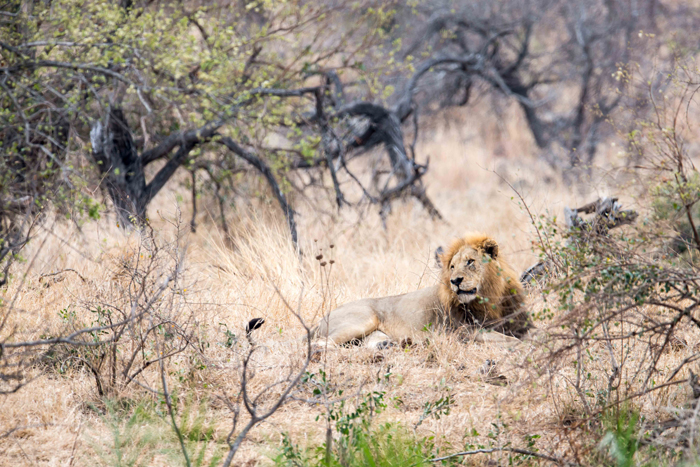 Lion

A buffalo demonstrating the soft bokeh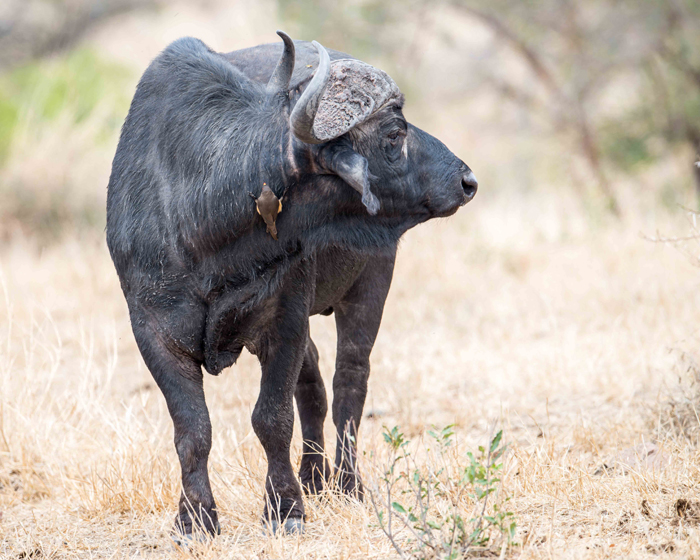 Buffalo

Lilac-breasted Roller at the top of a tall tree.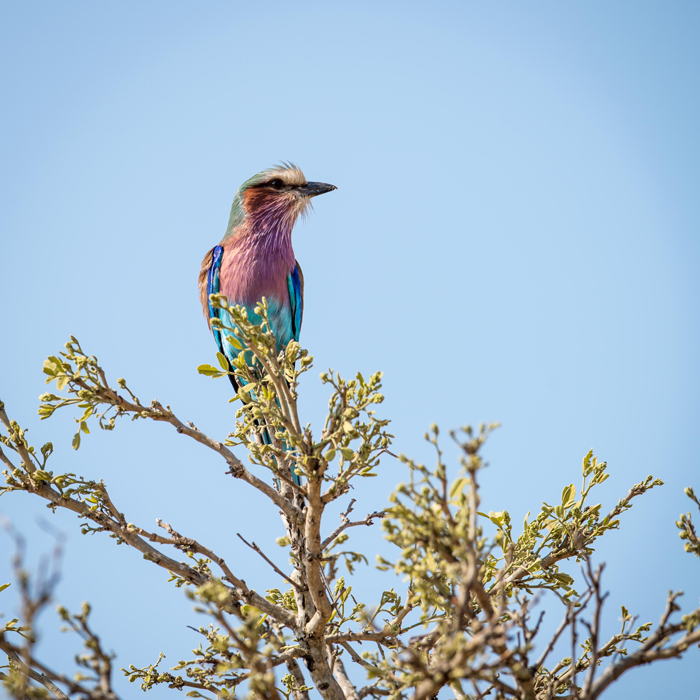 Lilac-breasted Roller