by Editor Sebastiæn
Bogdan Panait is a Romanian photographer well-known for his oneiric landscapes and glamorous women portraits. Among the artists of his country, Bogdan amazes the photography admirers with his delicacy and refinement regarding the subjects and post-processing style.
All of his work spreads around tenderness and invites to dream and enjoy life's beauty. With this interview, I like to invite the readers to discover Bogdan's fairytale world.

Who is behind your modesty, Bogdan? Tell us about your profession, family, studies, hobbies and more.
I am an engineer and I am currently doing my job within a telecommunication company. Besides photography, I started with a fairly expensive and long-time hobby: old or very old cars.
How was born your passion for photography?
My passion for photography always was existing. I do not know if there was a trigger, but if I can find one, then I can refer to paintings.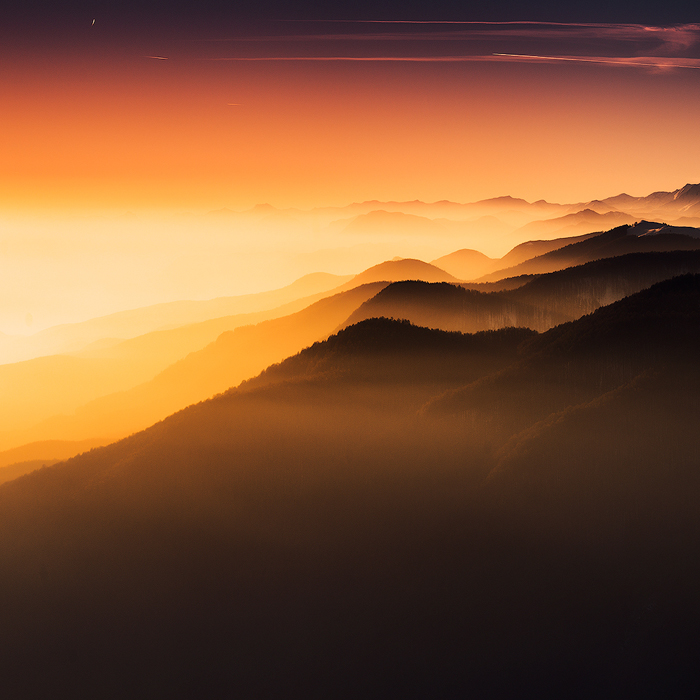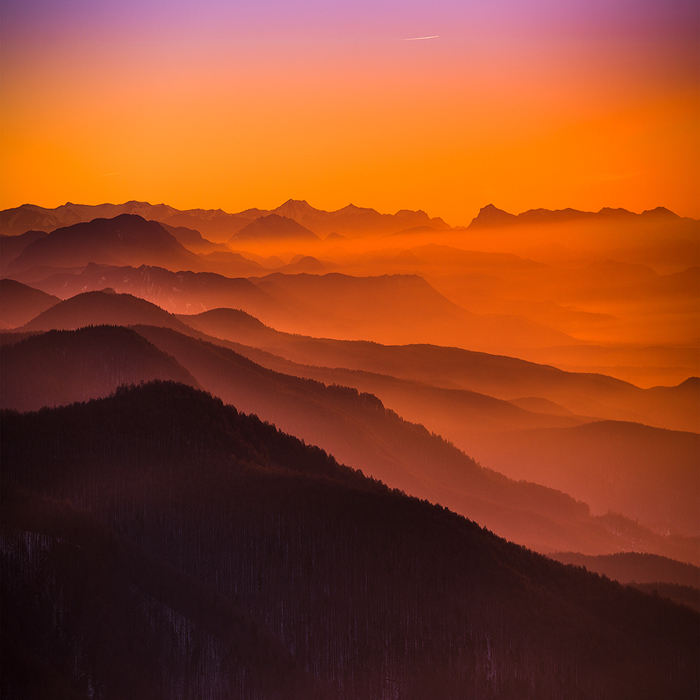 Why the majority of your photographs are landscapes and not other genres? What others?
By the nature of my work, landscape photography is the most accessible. It's not necessarily something that I seek or persuade, but because I often find myself in beautiful places or as a witness of unique light in nature without the purpose of taking photos. But personally, my biggest interest goes to portraits which I like more than any other genre. That's why my aspirations are higher and harder to achieve in a way they satisfy me. Besides these, I also like conceptual and documentary photography.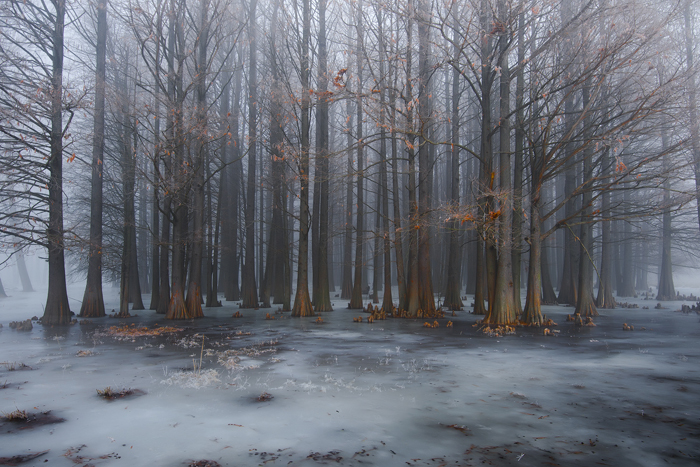 Autodidact or school for visual arts? What is it in your case? And what would you advice beginners?
I am self-taught photographer, but I think art schools of any kind are the way to follow for anyone who wants to engage himself in artistic expression. I recommend to everyone who can attend specialized courses to do it without hesitation.
Theoretical study or practice. Which do you consider the best and why?
"Teoria sine praxis sicut rota sine axis".
Unfortunately, photography requires a great deal of practical activity. Nothing is impossible to learn and practise. However, the cultural baggage, the specific knowledge of the art of the image and the whole history of artistic expression through the image can not be supplemented by exercise or even by talent. I do not think there is a fair or universally valid proportion, but I am convinced that every photographer is almost bound to combine them in the way that is most useful to achieve a certain level of performance.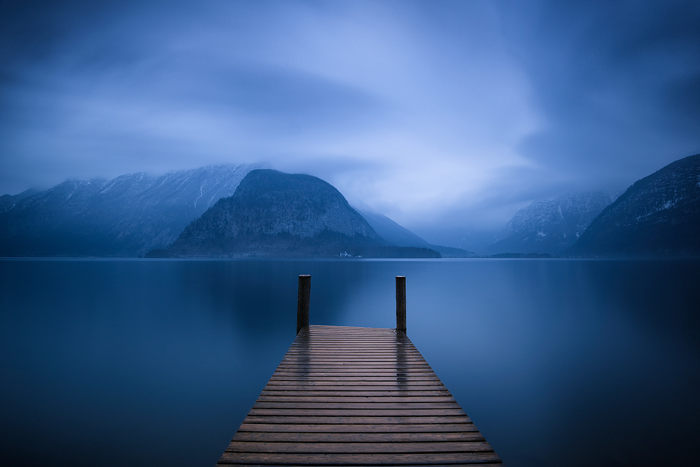 How important is the post-proccesing in your photographs and in general?
In the digital era, we must understand that post-processing is an integral part of photography. It is, from my point of view, a mistake to consider that pure photography will "save us" or other clichés of this kind. I think it's already accepted that post-processing is part of the photographic process, perhaps as important as the capture itself. In my case, I use image processing to bring my personal note, feelings, or ideas, even without taking into account the idea of ??real or truth. Vision is all that matters to me to improve my images is to post-process them.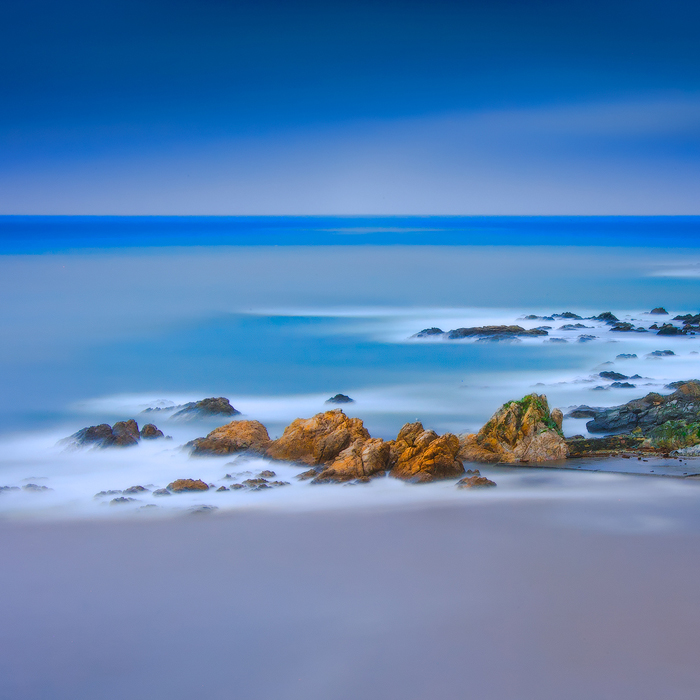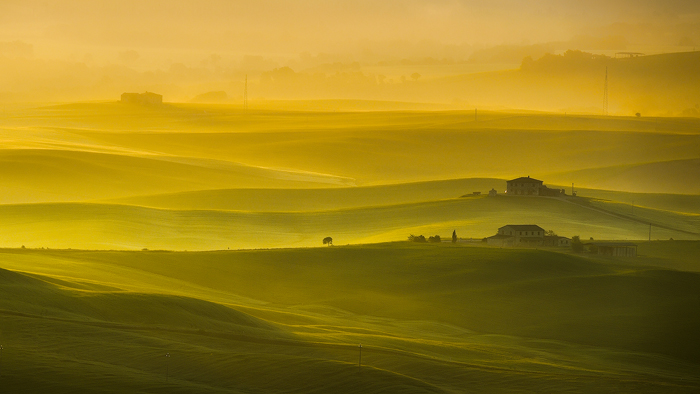 How would you describe your style?
My style includes the idea of beauty - the immediate, striking, intrinsic beauty. Exactly what a painter would paint if he would like the viewers to enjoy: raw, pure, and instantaneous.
What does inspire you when you take pictures and when you edit them?
I'm trying to imagine the final picture before capturing it. I capture the image in a way that my imagination can give it free rein while editing it. I'm inspired by the idea before I take the photo. I'm plan it on the forehand.
Which is your most beloved photograph and why? What is the story behind it?
It is a photo of poppies, made many years ago. One of the first long-day exposure, with the sun in the frame, at a most unusual moment. My camera was standing on the ground, my framing was intuitive, I couldn't see what I was shooting.
But the charm was that at the ground level there was not even a small breeze versus a stormy cloudy sky. The flowers, otherwise very fuzzy, didn't move at all while the clouds were moving very fast during the 10s exposure.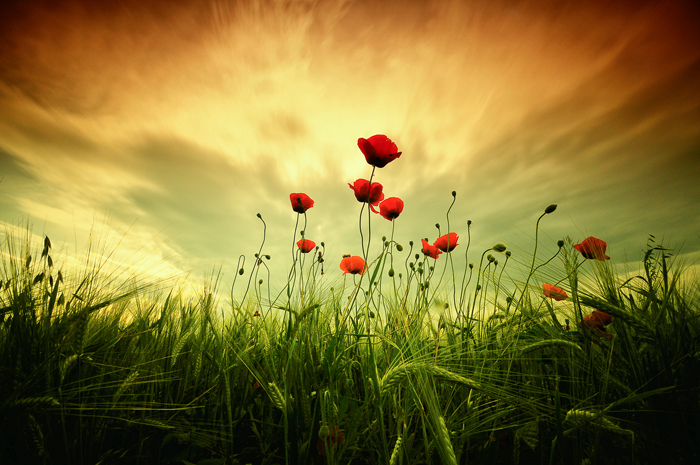 What are your achievements regarding photography (awards/prizes, exhibitions, magazines, others)?
I won many awards and competitions, which I still consider irrelevant to the quality of a photographer. I had several personal exhibitions, the first being ten years ago, but what I really enjoyed was the fact that I had some charity exhibitions being able to bring the light to people who really needed it.
Who are the Romanian and foreign/international photographers you admire the most and who influenced you?
There are many of them. Some younger than me, but obviously much more talented. I have role models, none of the great names in photography, but rather photographers with specific, original or special effects. I do not want to give names.
I admire and watch all the Romanian photographers really dedicated to photography but also all those who try to express themselves differently than what we are used to.
What kind of photography or style do you think you will approach in the coming years?
Evolution is the way forward. Passion forces evolution, styles change and evolve. I just want to make quality portraits, it is exciting and satisfying, and for me, reaching a certain level in this area is still a main goal.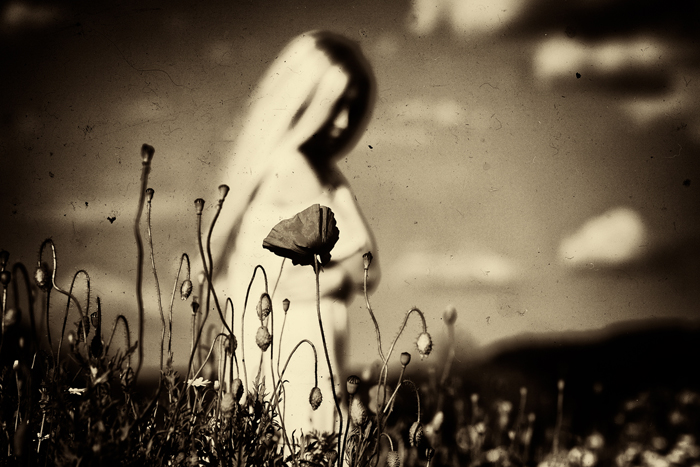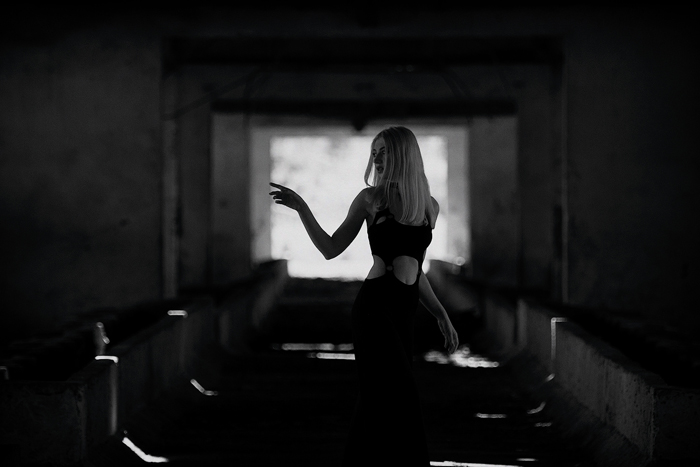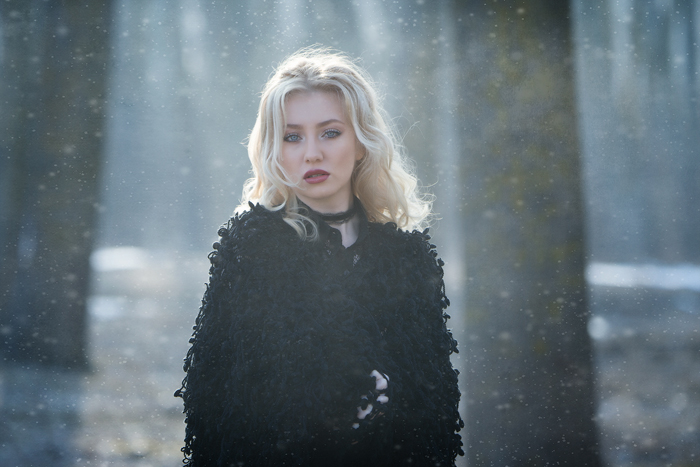 What is your own definition of photography in one sentence?
The photographer is a witness of beauty.
Black&White or colour?
Colour for the soul, black and white for the mind. The reversion is equally valid.

Which is the general direction of photography in the future in your opinion? What will be renewing?
I think the creative aspect will be strongly influenced by post-processing. I do not know if there are many new things to bring from a technical point of view, because we rely on some laws that will never change, but the need for expression will bring new instruments. A strong evolution is already visible and will probably lead to an alteration of the notion of photography and the establishment of a modus vivendi based rather on dream and imagination.