Jeffrey C. Sink has decided to lead another safari in mid July through early August, of 2016. He has now organized and guided 15 trips to Kenya, Tanzania and South Africa.
My love affair with Africa began in the 1980s when my mother, who was a petite rare books librarian, went to Africa as a bishop in her church, to assist missionaries living in East Africa. I couldn't believe that she would travel to the "dark continent" as it seemed so out of character for her. She returned with stories of the "great migration" and pictures of herself hot air ballooning over the Serengeti and then I was hooked. I was living in Fairbanks, Alaska at the time, and had already been chased by a grizzly bear while backpacking in the Brooks Range and I had been assaulted by a mother moose in Denali National Park, so I thought it only fair to allow the large African mammals a chance to play violent games with my body so they felt equal with the Alaska fauna. So in 1998 I went to East Africa for the first time and I spent a fortune to go this wildlife/photographic safari in Kenya. It was amazing. I never felt so alive and it changed my life forever.
I immediately wanted to go back the following summer and I also felt driven to share the experience with others. The African people and their joy, the sights, sounds and the smells of the savannah and the jungle, and the sheer exhilaration of being surrounded by a herd of 300 elephants and watch their interactions with their babies from 15 feet away, it was just too much. The problem was African safaris were so expensive. I spent a lot of money on my first safari in 1998, and it was only 10 days long. I, as a poorly reimbursed educator could not afford those prices. So the next summer, I booked a trip with a cut rate safari operator based in Nairobi, that I discovered online. He charged me lesser than half the price for the same trip but – whoa - did I discover the dark side of African safaris on this trip. I was loaded in with 8 other people in a mini van (which broke down 4 times in 10 days and got stuck in the mud three times) and we traveled around Kenya. Every time we came upon a lion all 8 people crowded around the one available window elbowing me in the face and bruising my body. And, the safari operator would say after 2 minutes, well it's time to go, let's go find another animal. Then I discovered that on typical safari you pay a fortune and only go out into the field for two hours in the morning and two hours in afternoon. The rest of the time you sit around the camp/lodge wondering what you paid your money for. It was torture. It was a rip off and unfortunately most of all safaris and the companies that run them, operate the same way.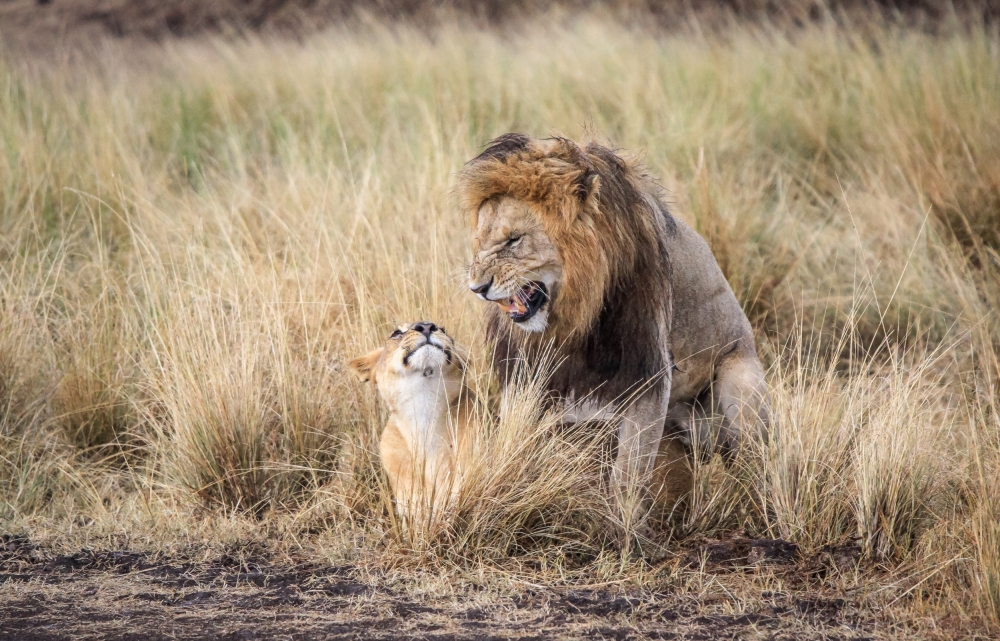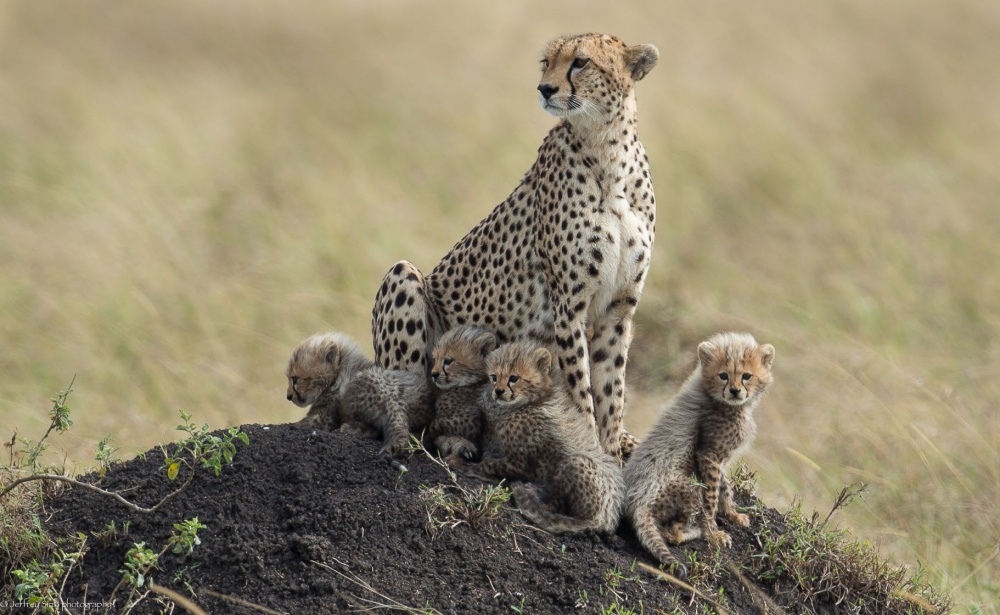 Well then I discovered Vivien Prince, the owner – operator of "As You Like It Safaris, Nairobi, Kenya". She has lived in Kenya all her life and she ran safaris the way they have been run since Teddy Roosevelt went to Africa in 1912. I have been booking and running my trips with Vivien Prince ever since. She is all about safety, the comfort of the participants and finding the cheetahs.
She does not mark up the price. As a matter of fact, next summer, our safari will be basically a non-profit trip. We don't make a dime, we just cover the costs. She shares my passion for showing Kenya to people before the magic is gone forever.
We only put four people in a vehicle and our 4-wheel drives are custom built Land cruisers, which can go anywhere and never break down. Everyone has a full bench seat to themselves and a roof hatch.
We go out into the field at 6:30am and we stay out until 11am every morning, and then we go out again at 3:30pm and stay out until sunset. If the lions are hunting, or the wildebeests are crossing the Mara River, or the leopards are building a pyramid with the elephants, then we might take picnic lunches and stay out all day.
We only use handpicked guides who we know personally and these guides are fluent in English and they are college graduates, who can identify any bird or animal. They stress safety first and are true professionals. They will become your lifelong friends.
We spend time with researchers. We meet the Masai and Samburu people. We only go to the most wonderful national parks and reserves. We also visit schools, orphanages and try and give back to the Kenyan people.
We go on safari during the "great wildebeest migration" when 1.5 million animals migrate from Tanzania up into Kenya. This is considered the greatest wildlife show on earth. The animals ford the rivers and fight to survive the onslaught of the Nile crocodiles and the awaiting jaws of the lion prides on the other side of the rivers.
These trips will change your life. It is not a vacation – it is an adventure.
Africa is the only place you can go, where expectations are always exceeded by the majesty and the wonder of the place.
Africa must be experienced before you die if you love nature, animals and world travel. It is that good. If you go to the great safari lodge in the sky without having first journeyed to Africa, you will have missed out on the best the planet has to offer.
Next summer we are offering the most unique safari we have ever lead. We will lead a "main safari" which journeys to the four most famous game parks in East Africa, Amboseli (at the foot of Mt. Kilimanjaro) Samburu (northern Kenya), Lake Nakuru (central Kenya) and the best game park in the entire world – the Masai Mara (northern Serengeti).
We will also be offering a "pre-trip extension" to Ethiopia's Omo Valley. This 7-day journey will be less pampered than the rest of the trip and is for the truly adventurous. The Omo Valley is where the most iconoclastic aboriginal people left on the planet, still live.
You will journey where only National Geographic goes.
Sign ups will close right before Christmas of this year.
If you are interested and for extensive information, you can email Jeff Sink at [email protected]