Report of the 1x Meet-up in Transylvania, September 28 - October 1, 2016
by Susanne Stoop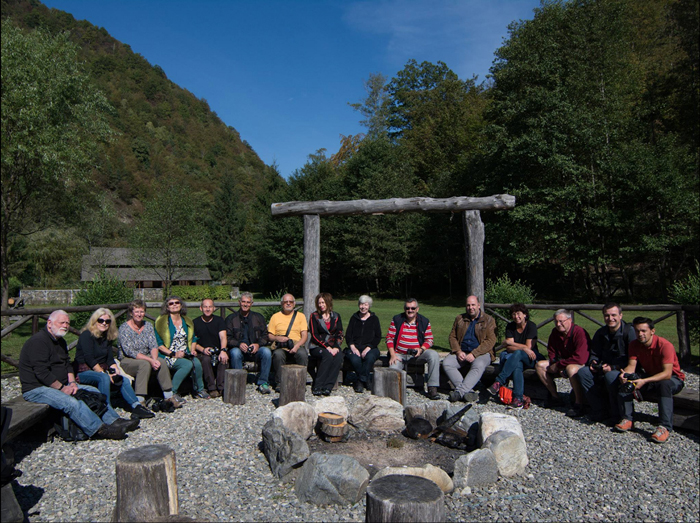 left to right: Martin, Linda, Hilde, Mette, Julien, Gianni, Ioan, Edith, Susanne, Adi, Tom, Joyce, Dirk, Marius, Radu.

We came to lovely Sibiu in Transylvanian Romania from various corners of Europe:
Hilde Ghesquiere and Dirk from Belgium,
Martin Ray from Germany,
Gianni Giatilis from Greece (who came by motorbike),
Tom Baetsen, Joyce, Edith Hoffman and Susanne Stoop from the Netherlands,
Mette Caroline Stroksnes from Norway,
Adi Gligor, Ioan Ciobotaru, Sanda, Julien Oncete, Marius Cinteza and Radu Rhadoo from Romania,
Linda Wride from the UK.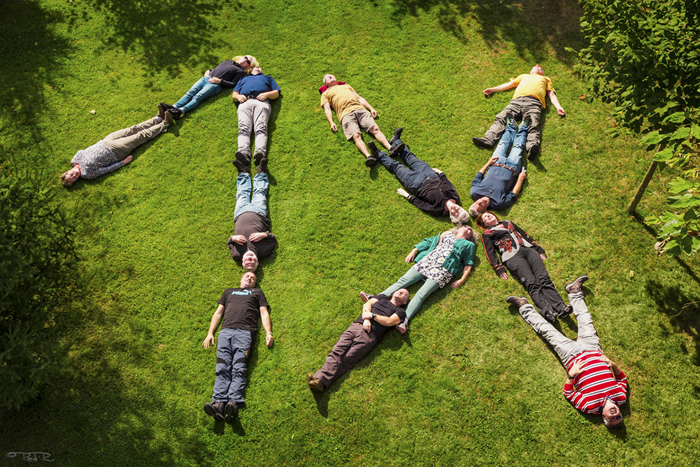 "We are 1X" photo by Radu Rhadoo

Some of us already knew each other from previous meet-ups - always nice to meet again - some not, but within minutes we all had that wonderful feeling of friendship so typical of a 1X meet-up.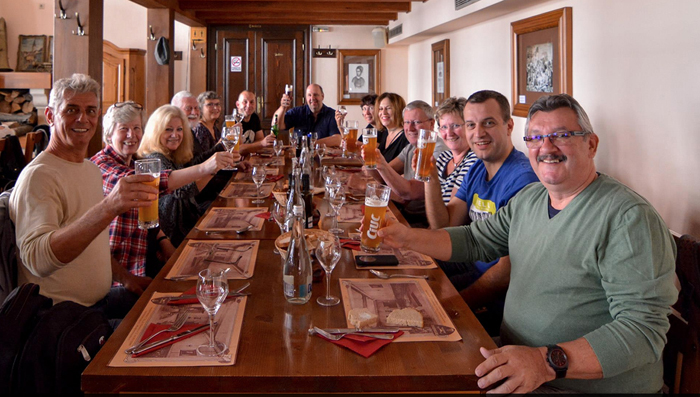 Early bird lunch in Sibiu - photo by the waitress of the restaurant. There was in fact an early, early bird meeting the previous evening, when Linda, Gianni, Hilde, Dirk and Susanne met for dinner.
After lunch it was high time to explore Sibiu. It has a charming, lively city centre which got a nice face lift when it was European Capital of Culture for the year 2007.
We roamed the streets...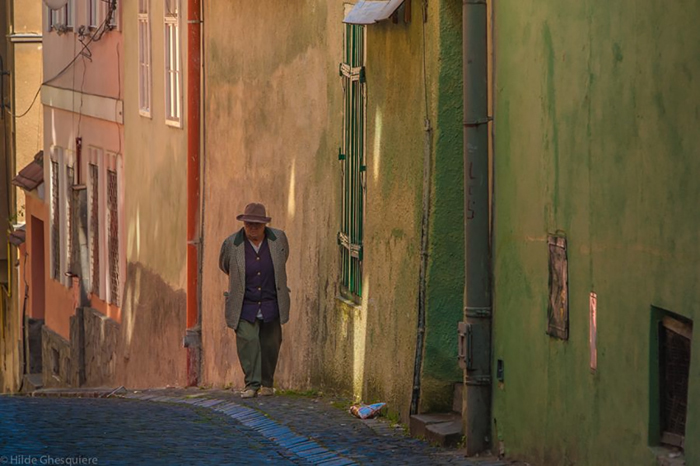 "Sibiu" - photo by Hilde Ghesquiere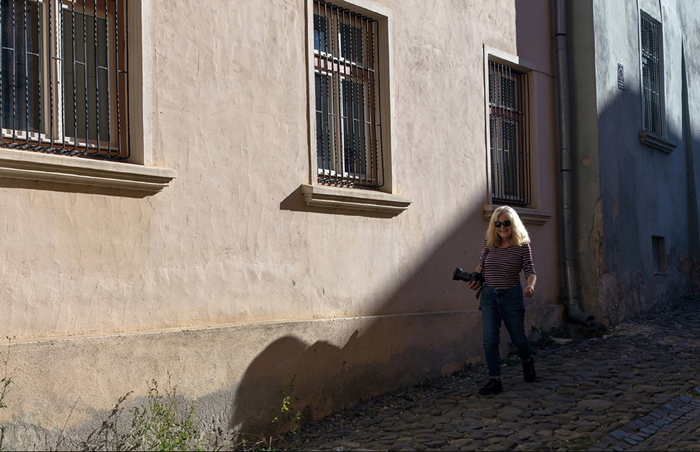 "Linda enjoying Sibiu" - photo by Ioan Ciobotaru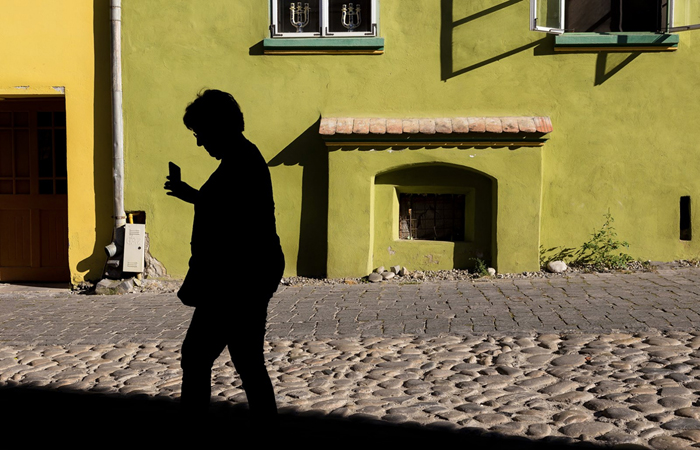 "Sibiu" - photo by Marius Cinteza


... and also visited the main orthodox church of Sibiu, with its traditonal icons - and Edith special, untraditonal way of seeing - and a characteristic visitor as seen by Gianni.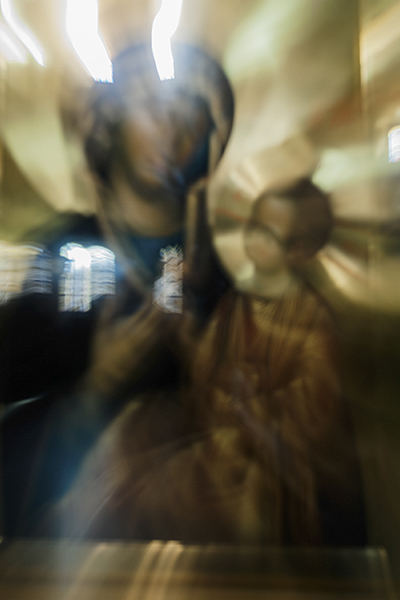 Photo by Edith Hoffman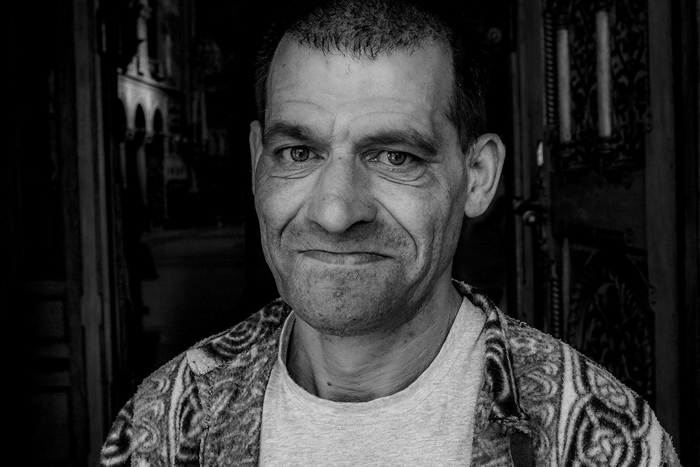 "The man at the church" - photo by Gianni Giatilis
Moreover we had that wonderful encounter with the old men of Sibiu imperturbable playing chess and other games in a park while it was invaded by that bunch of 1X-photographers. Tom Baetsen made a lovely portrait of one of the men.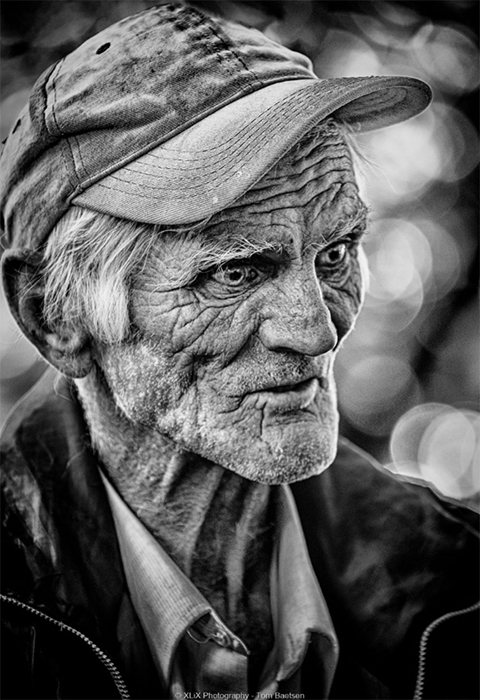 "The chess player" - photo by Tom Baetsen
Transalpina road
Although I could show you much more photos about Sibiu, we have to move on, to the second day of the meet-up.
We made a long trip on the Transalpina highway. Of all the roads in Romania it reaches the highest altitude (2145m - 7037ft) at what is called "Pasul Urdele". As soon as the winter brings heaps of snow the road is closed for all traffic - and winter came early this year, for it was closed on October 8, as Marius wrote me recently. So, we were just in time!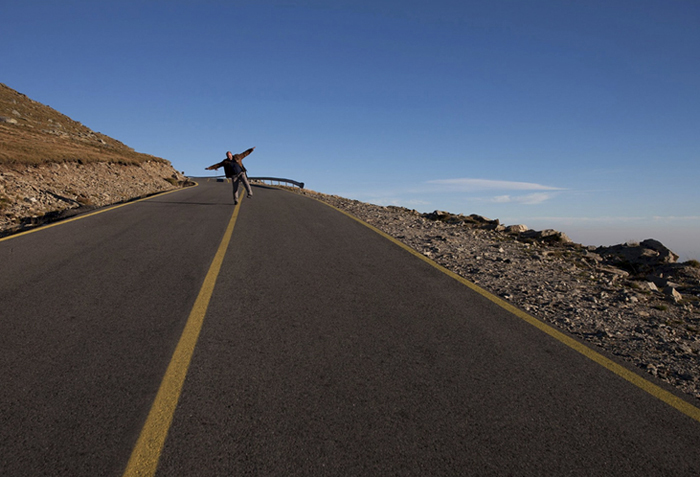 "Balance act at the Transalpina" - Photo by Julien Oncete
Of course we didn't just sit in the bus, talk, laugh and look at the scenery - we really did stretch our legs from time to time to take some photos and for lunch too.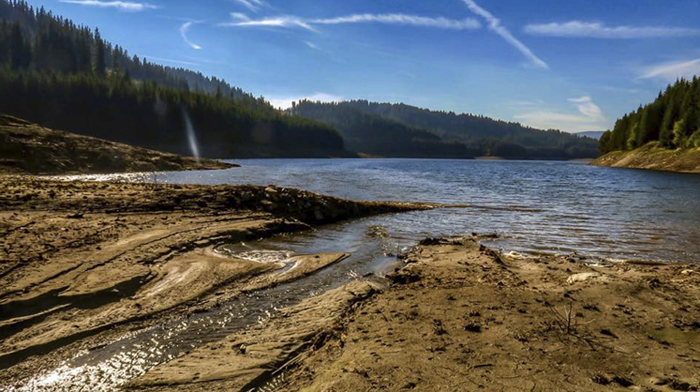 Photo by AdiGligor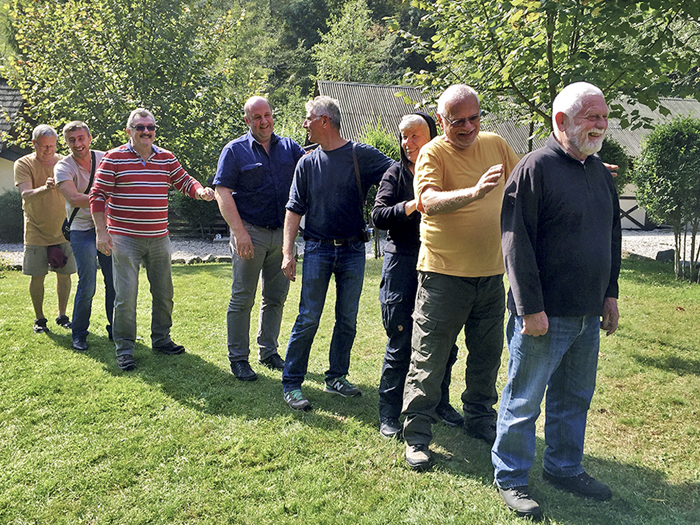 "Lunch time fun at Fratii Jderi when trying to line up for the "We are 1X" photo" - photo by Linda Wride

Lunch time talks over coffee at Fratii Jder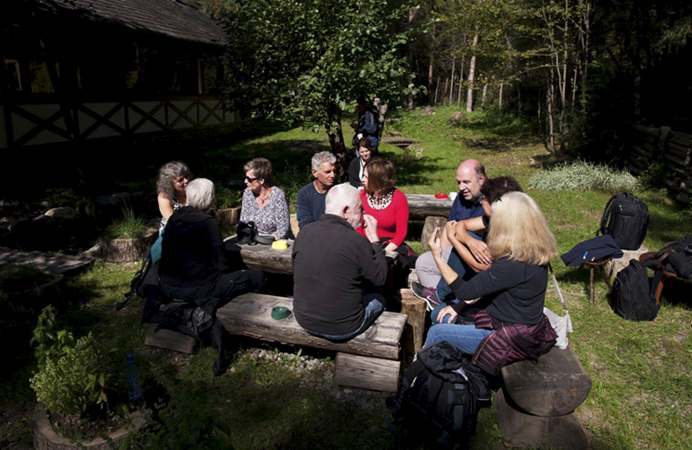 photo by Julien Oncete
While we are talking and enjoying the lovely sunshine, Radu wandered around and discovered the pool cleaning kit from Fratii Jderi and called it "The mask".
photo by Radu Rhadoo
After lunch the hard work for our driver started. I Don't know how many curves he had to conquer, while we were chatting or dozing off a bit.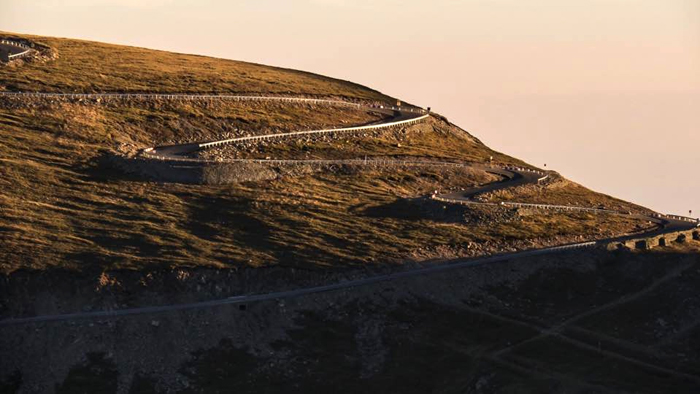 "The curves" - photo by AdiGligor

From time to time we had a little break, walked around and admired the scenery.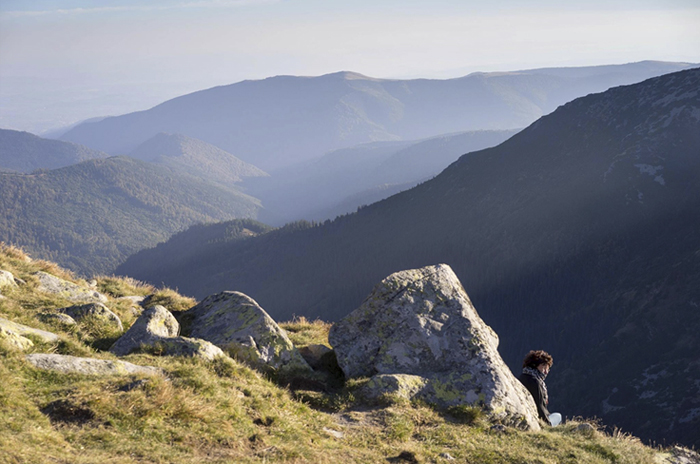 "Joyce having a silent moment... wow the view !!" - photo by Mette Caroline Strøksnes

When the sun was setting we arrived at our destiny: a plateau with a small settlement of herdsmen. We wandered along waiting for a gorgeous sunset.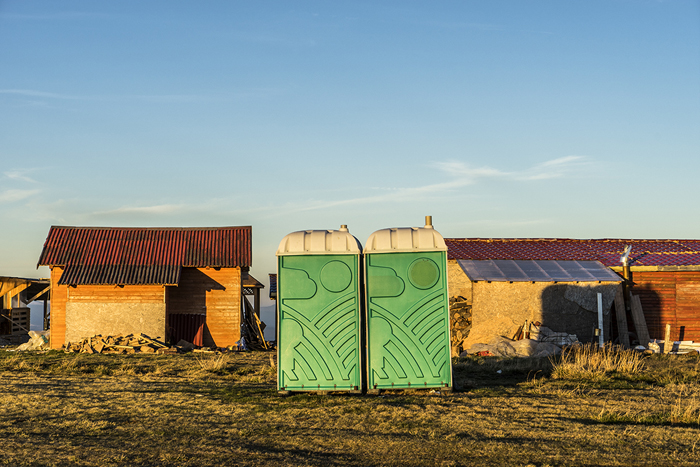 "Sibiu Transalpina" - photo by Susanne Stoop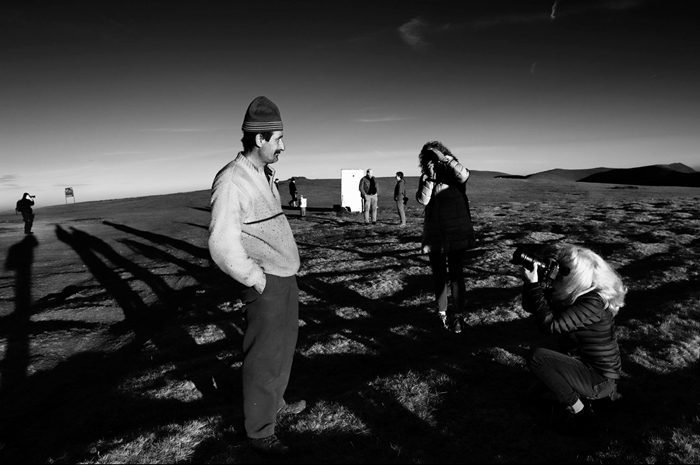 "The herdsman and his photographers" - photo by Julien Oncete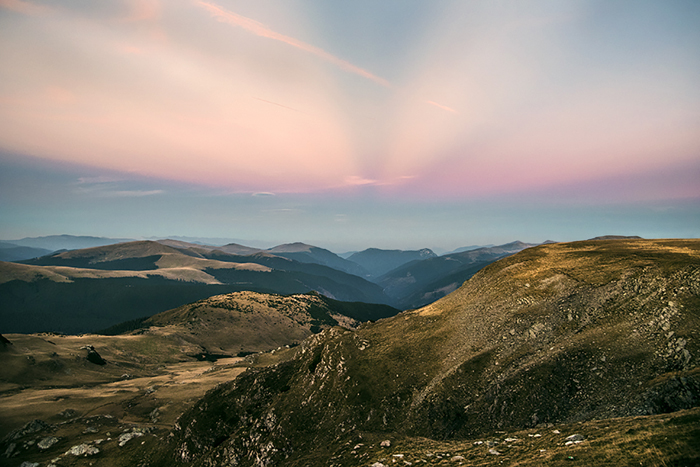 "Carpathian twilight" - photo by Linda Wride
Sighisoara
On the third day of out meet-up we went to Sighisoara. Compared with the Transalpina tour it was a short ride. Halfway we stopped to visit a fortified church, which is typical for this region - see Wikipedia for more information.
Sighisoara has two centres. A down hill one in the valley of the river Tarnava, which is rather new in comparison to the up hill old, well preserved, centre, which is in fact a walled fortress, with lots of cobblestones to brave.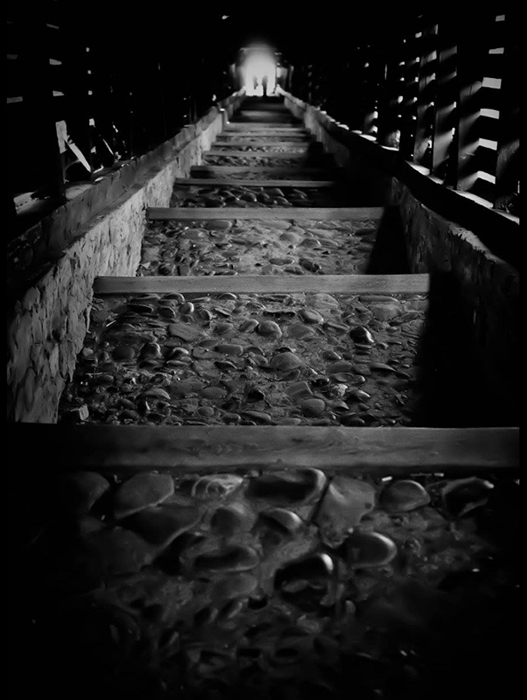 "The Medieval cobblestones of Sighisoara" - photo by Mette Caroline Strøksnes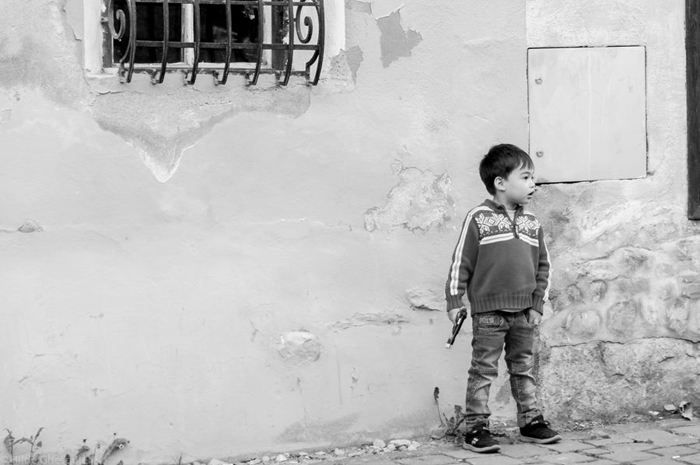 "The guardian of the fortress" - photo by Hilde Ghesquiere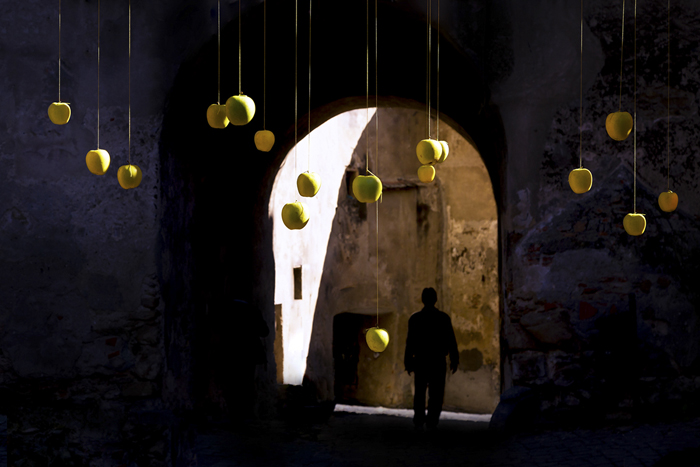 "Apples dream" - photo by Marius Cinteză
There are many nice little things to discover in Sighisoara, but we had to move on, back home to Sibiu. Before landing there we had a nice walk in Biertan with its fortified church looming over the village.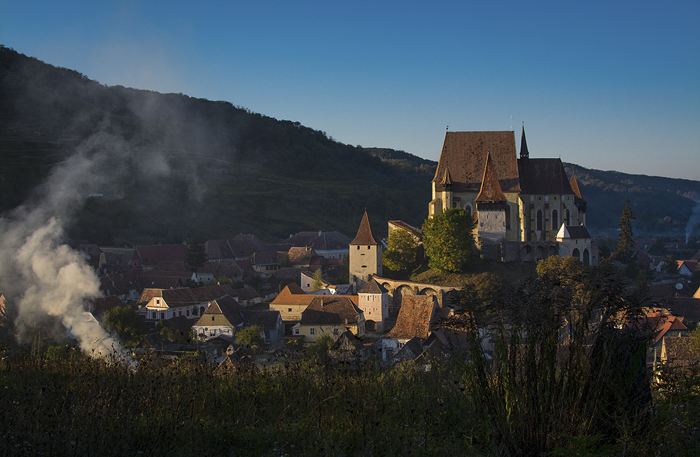 "The fortified church of Biertan" - photo by Gianni Giatilis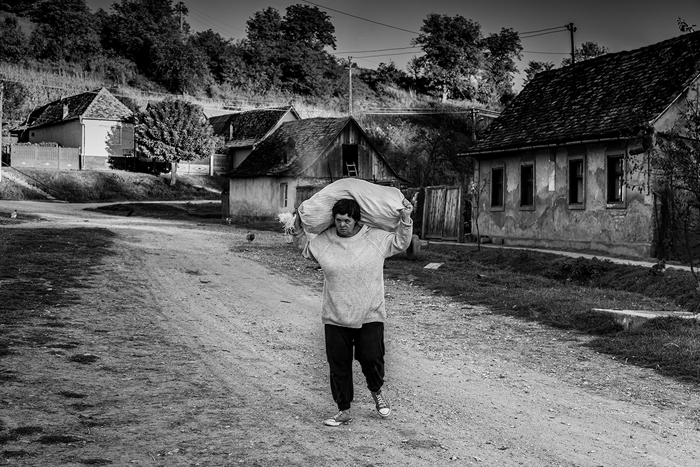 "Life is hard in Biertan" - photo by Susanne Stoop
Brasov
Going from Sibiu to Brasov we had to do quite some travelling on the last day of our wonderful meet-up. But never mind. Spirits were high!
We got out of out bus in a city called Fagaras. surrounded by a deep moat, nowadays the territory of white swans.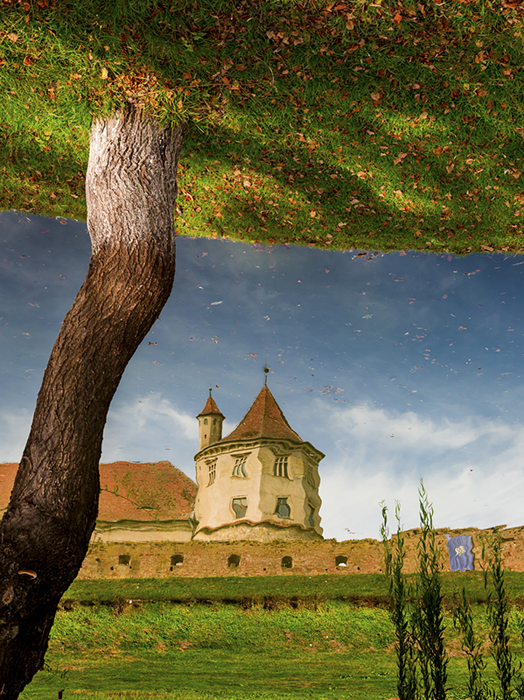 "The fortress of Fagaras mirroring itself in the soft rippling water" - photo by Radu Rhadoo

Facing the fortress, on the other side of the street, stands a modern looking orthodox church, where Linda iPhoned the chandelier.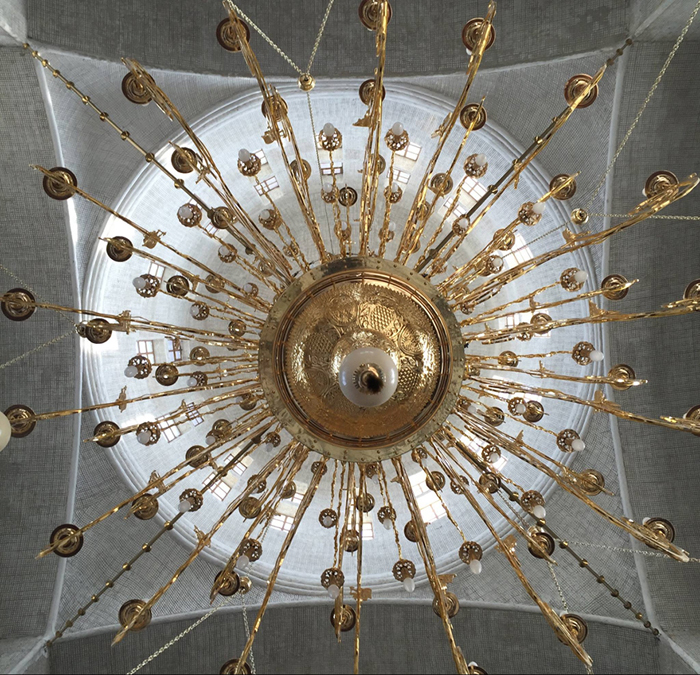 photo by Linda Wride
And then, not long before the sun started to set, we arrived in Brasov. We hadn't much time to walk around before darkness set in and dinner. Yet, Tom managed to make a wonderful photo of a violin player.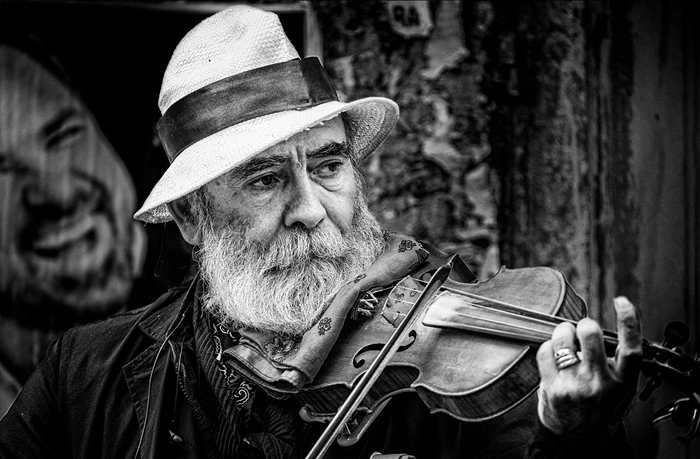 photo by Tom Baetsen
Our wonderful meet-up ended as it started: good food, a glass of wine, animated conversations. Somehow, we where rather serious at that moment. I miss the laughter, but the smiles are there.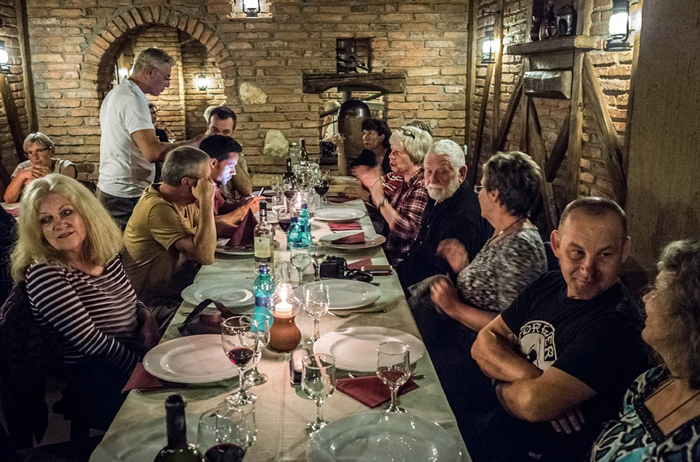 photo by Tom Baetsen
A big thank you to Marius and Julien, who organised the meet-up. It was great! It is goodbye for now, we are all going our own way until we meet again somewhere.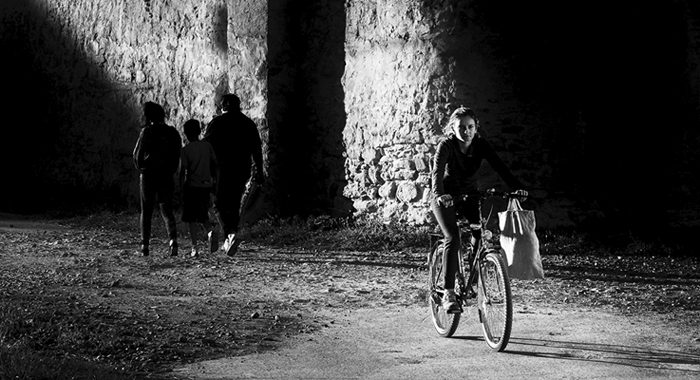 "Way home" - photo by Marius Cinteză

If you are curious for more Transylvania calling photos, please visit our Facebook page