Morning Bells © Thomas Ljundberg
It's the weekend! I just checked the forecast, and it's going to be a beautiful couple of days here. It's a perfect time to pack the macro lens into my camera bag and head outdoors. If you're thinking about doing the same, here are some super tips and tricks for all of you bug and flower fanatics like me.
1) Set your alarm clock. As Peter Reijners says, "If you start very early in the morning, there's a great chance that the insects will be covered with dewdrops, which look similar to pearls in photos. Another advantage to shooting insects in the morning is that the air temperature is cooler, which slows them down, so you have plenty of time to choose a composition with a nice background before the sun warms them up."
Catching the Light © Peter Reijners
2) Wear appropriate clothing. If you're shooting in a wildflower field full of spikes and thorns, long pants and boots are a necessity. Specifically, "wear white clothing — you will draw much less attention to yourself since these small, skittish creatures are less distracted by white," says Vimal Chadran.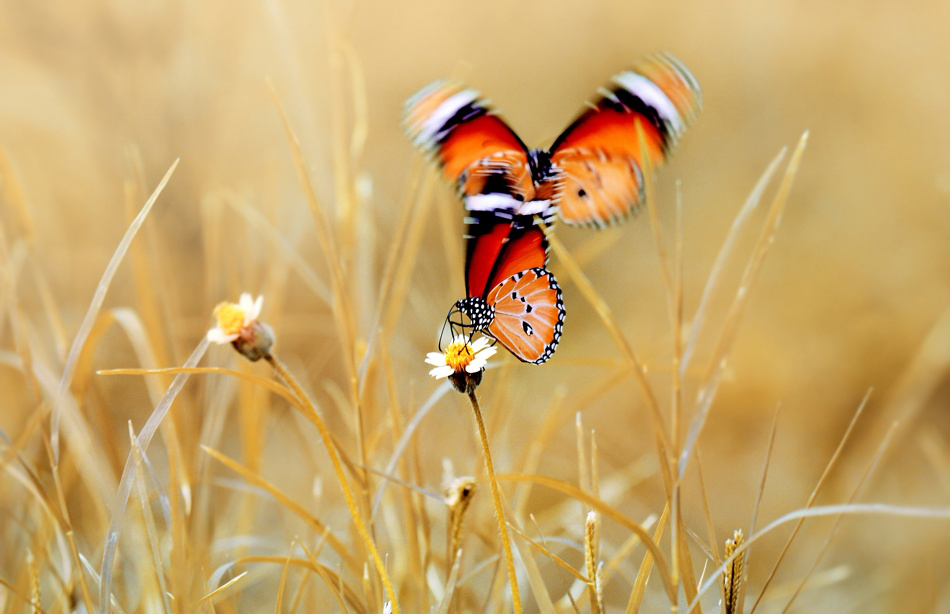 Butterfly Effect © Vimal Chadran
3) Protect yourself. Since you will be crawling around on all fours, bring some knee and elbow pads — your body will thank you later. But if the athletic look just doesn't appeal to you, use a camping mat instead, as Jeanette Svensson suggests. Oh, and insect repellent – do not forget that! You want to photograph them, not be eaten alive by them.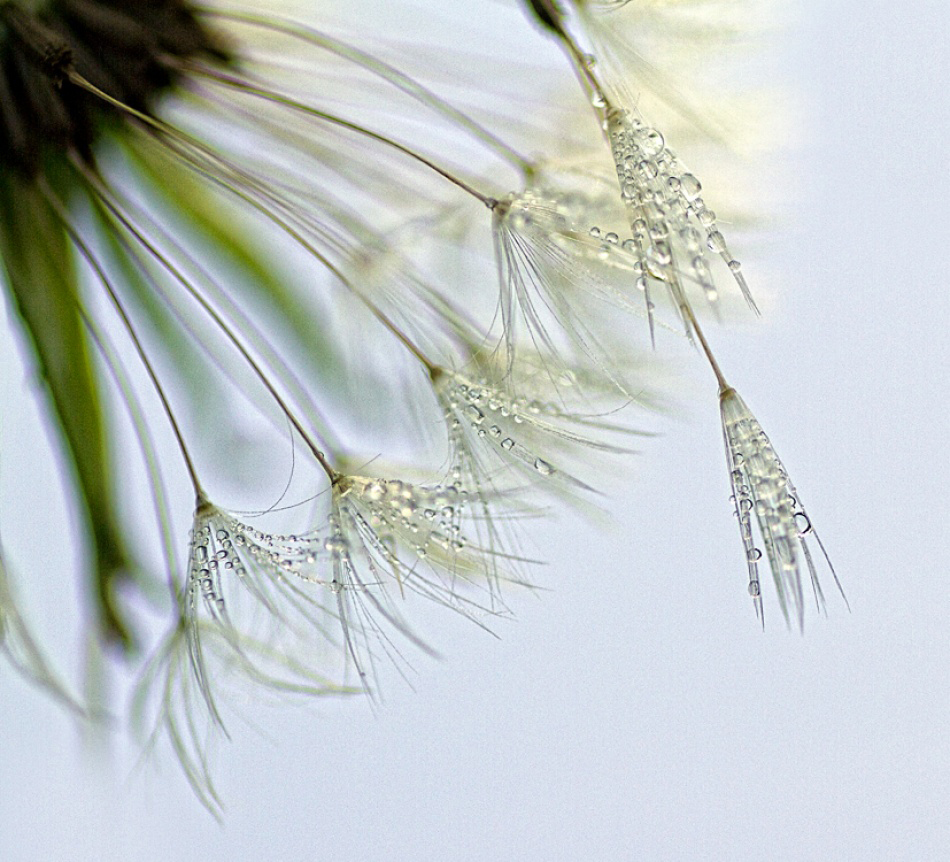 Crea Diem © Jeanette Svensson
4) Get low. A lightweight tripod with a removable center column allows you to get very low to the ground, which is often an ideal point of view since you're able to look up at your subjects and capture a unique perspective. An inexpensive beanbag is another option, allowing you to lie on your stomach while stabilizing your camera and lens. It's easy to stuff into your camera bag and, of course, it weighs a whole lot less than a tripod.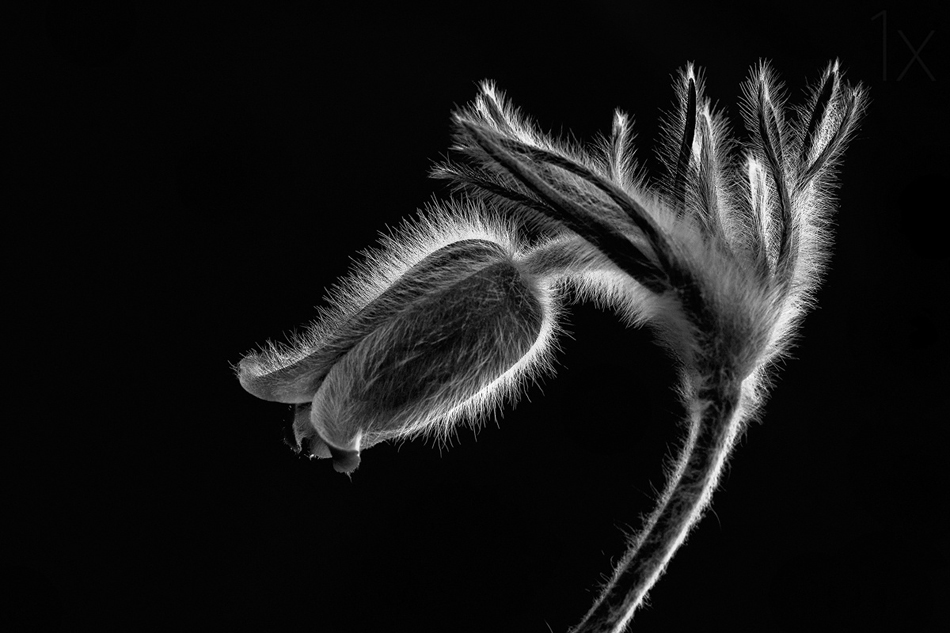 Pulsatilla © Szabo Zsolt Andras
5) Bring your background with you. Sometimes the subject is in a perfect spot, but the background is messy and distracting. Cover it up with a black T-shirt (as Szabo Zsolt Andras did), a sheet of white paper (as Ellen van Deelen did), or use a solid-colored or even a multicolored fabric. Just make sure the backdrop is far enough away from your subject so you have a soft, blurred background in your photo.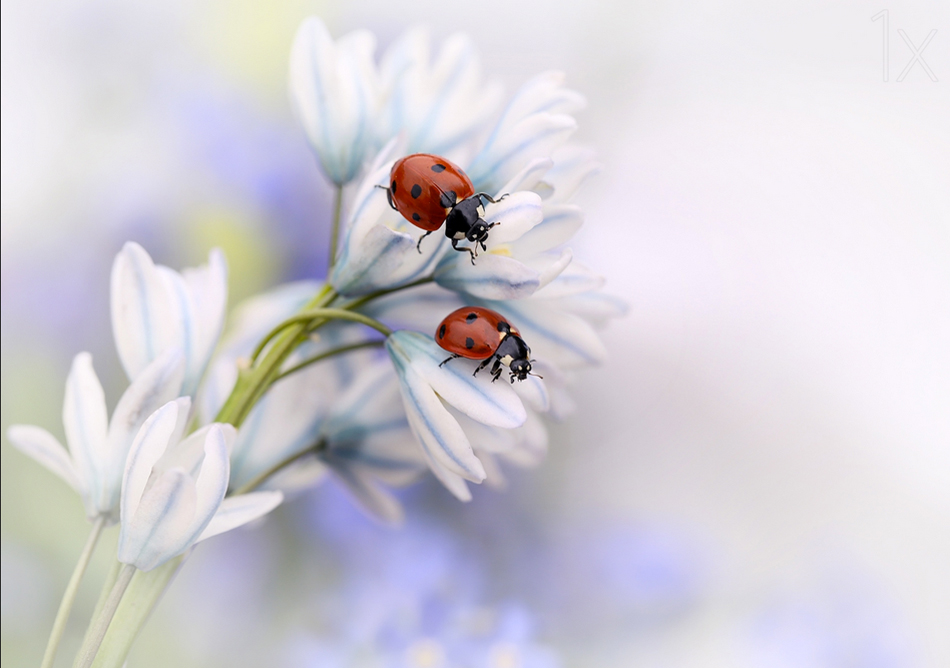 Ladybirds © Ellen van Deelen
6) No rain? No sun? No problem. Use a spray bottle filled with water, as Sandra Bartocha did, to create the illusion of a summer shower. You can also spray a spider's web for instant dewdrops. And if the sun has just set, turn on a flashlight and place it on the ground behind your subject, aiming it toward the camera. From just the right distance it will magically resemble a glowing, late-afternoon sun.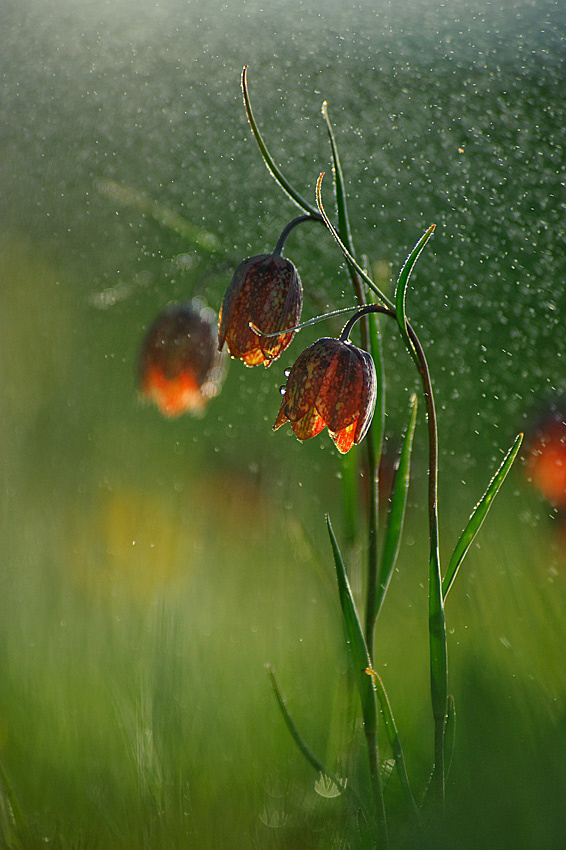 Fritillaria tenella © Sandra Bartocha
7) Don't forget to pack a small pair of pruning shears or scissors. Sometimes a distracting, tough weed is too difficult to remove by hand, but with a couple quick snips, it's out of the frame. I personally find a Leatherman multi-tool useful for this very reason and so many more; it's always in my camera bag.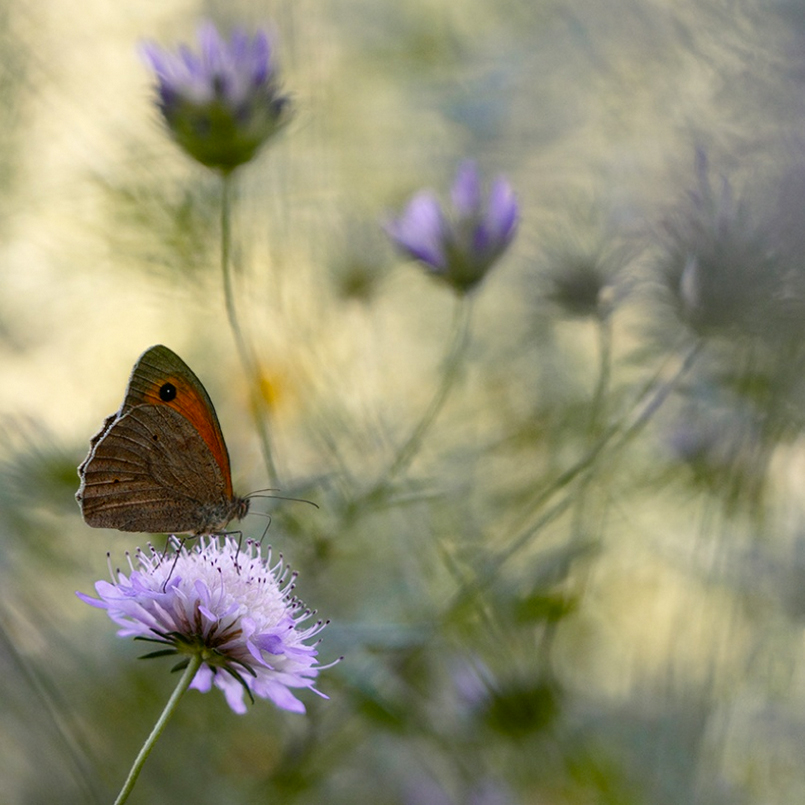 Incidental Tourist © Mandy Schoch
8) Even the slightest breeze can be a nuisance for macro photographers. Due to the shallow depth of field you're using, if your subject moves the tiniest bit, it will be out of focus. Mini clamps resolve this issue, especially a Wimberley clamp, as Steve Moore said. "It has a tight clamp at one end so you can affix it to your tripod or any other sturdy object. And it has an adjustable arm that has a softer, more gentle clamp on the other end, which can be used on the stems of a plant without damaging them."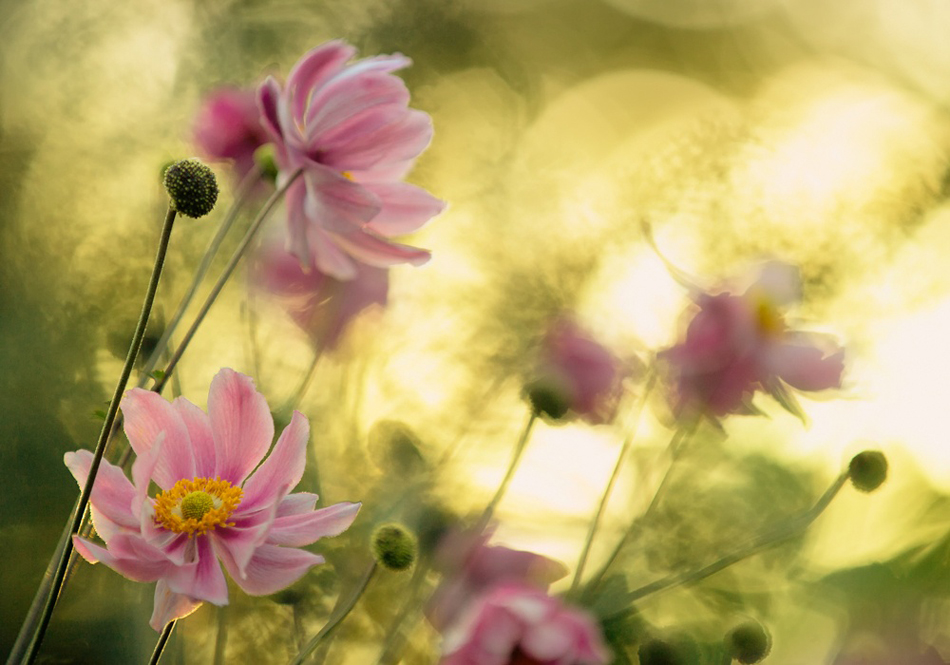 Dance of the Flowers © Steve Moore
9) Experiment with filters and special effects. A polarizing filter will reduce glare and reflections. For a more creative look, apply a thin coat of Vaseline or hand lotion to the UV filter on your lens to give your image a soft, dreamlike quality. Or use a natural filter, like a branch, as Ylva Sjögren did: "If you shoot through something while facing the sun, it will give structure not only to the foreground, but also to the background of your photograph. A pine tree branch casts exciting shadows on the subject and makes the background look alive."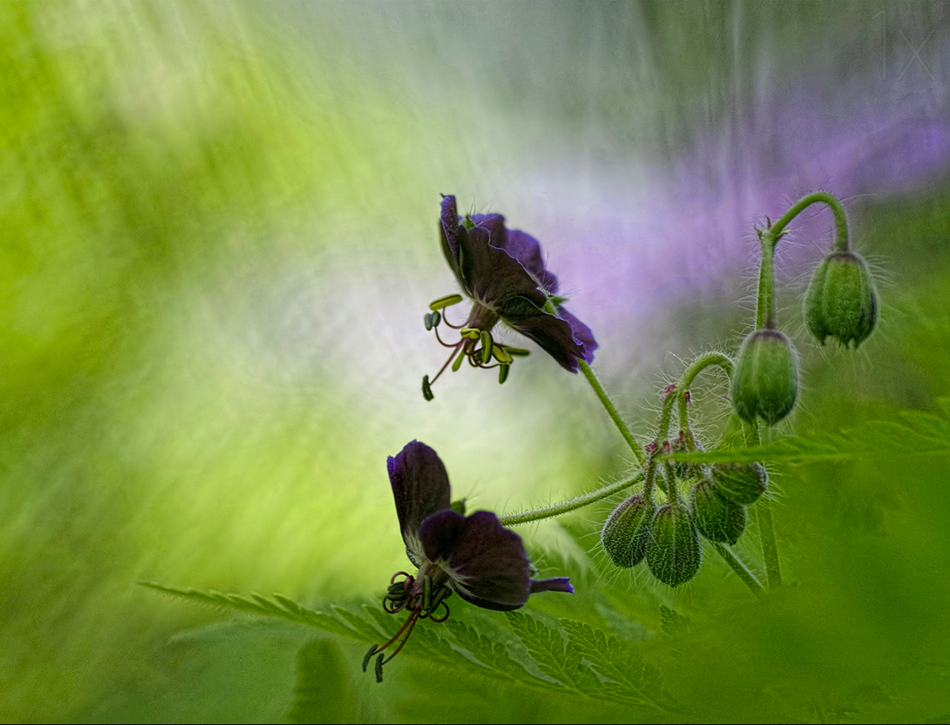 Simplicity © Ylva Sjögren
10) Last but not least, and as every macro photographer will tell you, be sure to bring a load of patience with you too.
So there you have it – some fantastic tips from some very talented 1x photographers. But before you leave the house, I just want to add one more bit of advice. To ensure that the flowers actually remain in your frame while you're shooting, leave your goat at home. Trust me on this.
Each of these photographers has provided an in-depth tutorial describing how they made their photo. Visit the Macro section in 1x Learning to see how they managed lighting, post-processing and lots more!